Hartmann Group achieves record 2012 sales
Cleaning | Finance | Microbiology | Clothing
Makes good progress in hand disinfectants
The Hartmann Group, a German company with international operations in medical and healthcare products, achieved record sales in 2012 of €1.75bn, an increase of 3.5%.
In the infection management segment, which includes disposable operating theatre drapes, clothing, surgical absorbents and disposable surgical instruments, disinfectants and cleaning agents, as well as examination gloves, sales revenues increased by 1.9% to €378.6m. In addition to continued good development in hand disinfectants, Hartmann said it strengthened its market position in the field of surface disinfection.
In the three medical core segments of wound management, incontinence management and infection management, sales rose by 3.0% to €1.5bn.
Sales revenues in Germany increased by 0.5% to €587.1m, while outside the domestic market they increased by 5.0% to €1.2bn.
Going forward, Hartmann said it would continue with its Benchmark programme aimed at making the company more competitive, win market share and improve profit.
The company also plans to make investments to expand capacities and will modernise production systems at its Heidenheim corporate headquarters to enable customised surgical sets and modern wound care products to be manufactured using lean processes in state-of-the-art cleanroom conditions.
In autumn this year, Hartmann will open a new production plant for absorbent incontinence products as well as a logistics centre for the Russian market in the greater Moscow area.
'For the current fiscal year, we expect organic sales growth similar to the 2012 growth rate,' said CEO Rinaldo Riguzzi.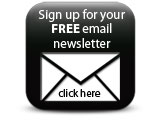 'Considering all relevant factors and provided that there are no unexpected one-time effects, we are confident of further increasing EBIT and consolidated net income.'
Companies