Guardtech launches hydrogen peroxide fogging service
The Office for National Statistics (ONS) revealed that positive tests are falling in England, Scotland and Northern Ireland, with swabs from those signed up to the COVID symptom app showing a drop of around 70% from the peak in January
Guardtech Cleanrooms has launched a hydrogen peroxide fogging service.
Despite a fall in the UK's R rate, Guardtech's Commercial Director Mark Wheeler has said firms should be more vigilant than ever and not lose sight of the fact that various strains of coronavirus are still looming large.
He added that decontamination cleans, like those now being offered by Guardtech's highly skilled Commissioning team, are still vitally important to help businesses protect both staff and products.
"We want to help businesses stay open – they need to be able to do what they do, to thrive," said Wheeler. "Whether you operate in a cleanroom or laboratory or, frankly, any kind of shared space, we are all reaching for the highest level of cleanliness we can achieve right now. Our new fogging equipment is going to help many firms do just that."
The EndoSan Model C Fogger tackles COVID-19 and other viral threats using hydrogen peroxide in a dry fogging system, which is compatible in office environments, as well as with sensitive electronic equipment.
EndoSan SHP dry misting has been proven to achieve greater than log 5 reduction (99.999%) in bacteria and at least a log 3 (99.9%) reduction in viruses of the coronavirus family.
It can be used for disinfection of airborne or surface micro-organisms, in applications including hospitals, schools, ambulances, supermarkets, factories, nurseries, universities and homes, as well as all cleanrooms and lab spaces.
The company has already supplied a string of businesses in TV, film and elite sport with their CleanCube mobile PCR testing labs.
"It has been a real badge of honour for the team to help so many people in the UK with our CleanCube portable cleanrooms," he continued. "The lack of lab space in the UK has been deeply troubling, so we've been proud to do our bit by getting our mobile Luton Box Van and portable shipping container cleanrooms out to firms across the country.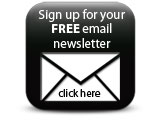 "Now we're ready to take our side of the fight to the next level with this new fogging service, which we're confident will help to keep many people safe from the threat of these awful viruses."
Featured Companies