Gowning procedure for grade A/B cleanrooms developed by DuPont
Cleanroom professionals agree proper gowning procedures are a crucial part of controlling contamination in cleanrooms and controlled environments
People remain the biggest contamination risk in a cleanroom and human contamination remains the first contamination source covering 75% of all contamination origins.
The other contamination sources come from ventilation (15%), room structure (5%) and equipment (5%). When an improper gowning procedure is carried out, the risk of transferring contamination from people onto cleanroom apparel increases heavily.
In order to minimise this risk, operators, have to comply with strict procedures of gowning and disinfecting before entering the cleanroom.
Linda Vereycken, owner of BMC Consulting, said: "Cleanroom operators should be trained thoroughly how to don properly. They have to follow validated procedures so they do not compromise the sterility of the cleanroom garments and minimise the risk of transferring contamination into the Grade A/B facility."
Gowning procedure to support GMP compliance
Apart from selecting the right cleanroom garment and accessories in terms of properties for example fabric barriers, cleanliness or shedding of particles, it is equally important to have an appropriate gowning procedure that is suitable for the cleanroom grade.
Experts with years of experience in operating cleanrooms and controlled environments and microbiologists have worked with DuPont to develop a gowning instruction video using Tyvek IsoClean clothing to demonstrate an example how gowning can support GMP compliance when entering/working in Grade, A/B manufacturing cleanrooms (ISO Class 5/6).
Jean-François Teneul, Global Life Sciences Market Leader of Tyvek Protective Apparel at DuPont, said: "When developing our range of protective coveralls and accessories for cleanrooms and controlled environments, we closely worked with endusers and cleanroom experts to ensure a reliable solution made of our unique Tyvek fabric.
"This range has been designed according to high quality standards and in compliance with European norms for Personal Protective Equipment. Thanks to the double packaging, users can safely transfer garments into critical areas. We are pleased to complement the product offer with this new training tool developed with cleanroom experts."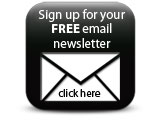 To gain immediate access to the full video, free of charge, fill in a short form on the website. Click here to see the instruction video.
Featured Companies