Global industrial cleaning products market to grow to US$52bn by 2018
Driven by demand for environmentally stable products, sterile conditions and clean surroundings
The global industrial cleaning products market is projected to be worth US$52bn by 2018, fuelled by growing demand for environmentally stable products, sterile conditions and clean surroundings in the healthcare, food processing, sanitation and industrial sectors, according to a new report by Companiesandmarkets.com.
After being hit by the recession in 2008 and 2009, the industrial cleaning products market is poised to gain momentum and register healthy growth over the coming years, finds the Industrial and Institutional Cleaning Products: A Global Strategic Business report.
Over the last decade, the market has been through a major makeover with respect to the type of cleaning products and equipment used, mode of application and chemical compositions. Today's industrial space offers more application specific chemicals and is driven towards environment and social safety.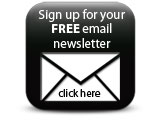 The US is the largest regional market for industrial cleaning products globally, but the financial crisis has considerably weakened demand over the last two years. Sales of industrial cleaners in the US saw moderate recovery through 2010 and 2011 and will gain momentum from 2012 onwards, the report says.