Getting the measure of the pharma industry
Providing precision data on environmental conditions helps maintain GMP standards at a major Finnish pharmaceutical company
Leading Finnish pharmaceutical company, Orion Pharma, has awarded a contract to Vaisala to provide humidity and temperature measurement data in all manufacturing and storage facilities at Orion's premises in Turku. Vaisala's HMP233 and HMP243 transmitters are part of a validated system that follows GMP guidelines. Orion Pharma is the pharmaceutical research and development division of the Finnish healthcare products specialist, Orion Group, and in Scandinavia its activities include a broad selection of human and veterinary preparations, as well as active pharmaceutical ingredients. The company focuses on four therapeutic areas – central nervous system disorders, cardiology and critical care, hormonal therapies and respiratory disorders. It has several r&d and production units across Finland as well as an r&d centre in Nottingham, UK and subsidiaries in a number European countries. In the US it collaborates in clinical research projects with partners. Orion Pharma's Turku premises have used Vaisala products for a decade to measure relative humidity and temperature, both indoors and outdoors. The company is now building a separate, validated system to measure conditions in laboratories, production, packaging and storage rooms. In addition to humidity and temperature, other variables are also measured. Measured conditions vary from normal room conditions to more demanding environments.
GMP covers all aspects GMP regulations cover all aspects of production from raw materials, premises and equipment, to the training and personal hygiene of staff. Detailed, written procedures are essential for everything that could affect the quality of the finished product. There must be systems to provide documented proof that correct procedures are consistently followed at each step of the manufacturing process. It is because of these stringent regulations that Orion says Vaisala was the clear winner when the supplier for new installations was decided upon. "With Vaisala instruments we can always be sure the readings are true – if the signal is zero, it really means zero", says Jyrki Salminen. from Orion Pharma's maintenance department. "This is a simple thing as such, but it was not so obvious with the other instruments we tested". Easy calibration was also found to be an advantage for Vaisala. "Each measurement instrument is calibrated and adjusted both in the sensor and as part of the measurement system", comments maintenance manager Pasi Kollanus. "Because of the validated system, the measurement instruments cannot be dismantled for calibration. Vaisala could offer us the solution – the HMK15 salt bath calibrator and the HMI41 indicator with HMP45 humidity and temperature probe – for on-site calibration and adjustment. We are extremely happy with it". Moreover, the company's technology provided a solution for humidity measurements in spaces that are often washed. "Our production facilities are high pressure cleaned with water once or even twice a day. Traditional humidity transmitters show overscale for hours after washing due to water in the sensor. The HMP243 from Vaisala with warmed probe recovers much faster from such humidities and we have therefore used them to equip our wash-down areas," says Salminen. Vaisala says the Humicap HMP242 dewpoint transmitter has been specially designed for high humidities and/or rapidly changing temperatures where condensing water vapour is a problem. As the probe is warmed, the humidity level inside the head stays below the ambient. With accurate temperature measurement, the dewpoint of the ambient environment can be precisely calculated. In addition to industrial applications, it is also suitable for use in outdoor/ meteorological applications where sudden temperature changes and windy conditions can occur. The HMP243 transmitter is fully configurable and outputs dewpoint, relative humidity, ppmv and temperature.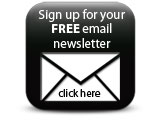 Versatile and easy to use The Humicap HMP233 humidity and temperature transmitter used at Orion is said to be a versatile and easy-to-use transmitter for demanding industrial and air conditioning applications. The transmitter measures relative humidity and temperature, and also outputs dewpoint and wet bulb temperature as calculated variables, mixing ratio and absolute humidity. The transmitter can be configured to the customer's requirements on the production line and configuration and parameters can also be set by the user. Both analog and serial outputs are available as well as several other options such as different cable lengths, power supply modules, serial interface modules and a local display. The sensor head is small enough to fit into tight spaces and it can be fitted with two different cables – one for temperatures up to 80°C plus and the other for temperatures up to120°C plus. No measuring instrument stays accurate by itself and it is essential that the functioning of an instrument is checked periodically against a reference. For this purpose Vaisala developed the HMK15 humidity calibrator which Orion uses for on-site calibration and adjustment. The operating principle of the HMK15 is based on the fact that a saturated salt solution generates a certain relative humidity in the air above it. The reading of the humidity probe or transmitter can then be adjusted accordingly. Usually two or three different salt solutions are used which are chosen according to the application and the calibrator can be ordered with certified and pre-measured salts.
Featured Companies