German medical device testing lab acquired by UL
Monitoring | Cleaning | Regulatory
The company's services include validation of cleaning, reprocessing, sterilisation and packaging
MDT, a leading test laboratory for the medical services industry, has been acquired by independent safety testing company UL. As a result, the two entities, mdt medical device testing GmbH (MDT) and md registration support Ltd (MDRS) based in Ochsenhausen, Germany, will become part of UL's Life and Health business unit.
MDT specialises in clinical and non-clinical testing services for regulatory and routine control purposes. Its testing services include clinical investigations as a clinical research organization (CRO) according to ISO 14155, and comprehensive non-clinical testing services such as physico-chemical and chemical analyses, physical testing, mechanical testing, biocompatibility testing, microbiological and virological testing, cytotoxicity testing and validation of cleaning, reprocessing, sterilization and packaging processes.
MDRS's advisory services enable customers to meet medical device registration requirements through technical documentation, risk assessment, clinical evaluation, evaluation of biocompatibility, classification of medical devices and quality management assessment pursuant to EN ISO 9011 and EN ISO 13485, respectively.
UL is an independent safety testing company with five business units -- Product Safety, Environment, Life and Health, University, and Verification Services. It has developed more than 1,000 standards for safety across several industries. It will now offer a complete suite of services that will help medical device manufacturers produce safer devices and products, including key medical device testing.
"The deepening of our service offerings will put the UL brand in front of a wider variety of customers -- including some of the biggest companies in the medical and health field," said Anil Patel, general manager of UL Health Sciences. "From sterile gauze and bandages to more complex devices such as bone screws, contact lenses, orthopedic, dental and other implantable devices, UL's testing capabilities will help manufacturers develop products that will keep patients healthy and mobile."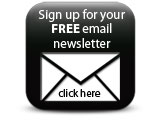 MDT and MDRS will continue to be headquartered in Ochsenhausen, Germany. Dr Dieter Dannhorn will remain with the companies and serve as the general manager.