Georgia-Pacific Professional and Versus Technology collaborate
Cleaning | Microbiology | Regulatory
They aim to improve hand hygiene in healthcare by introducing SafeHaven monitoring system
Georgia-Pacific Professional, a US provider of hygienic dispensing systems, towels, tissues, wipes and air fresheners, has entered into a strategic alliance with Versus Technology to introduce the SafeHaven monitoring system to help healthcare workers improve their hand hygiene participation rates.
Healthcare associated infections (HAIs) are a growing challenge affecting the quality of healthcare, and according to the US Centers for Disease Control (CDC), the best way to help prevent the spread of HAIs is through proper hand hygiene. Therefore, improving how healthcare facilities manage these infections can help contribute to patient and healthcare worker safety, as well as help manage the costs associated with these infections.
The SafeHaven system combines Versus Real-Time Locating System (RTLS) technology and Georgia-Pacific Professional dispensers and skin care products to make it easier for healthcare professionals to practice and monitor good hand hygiene.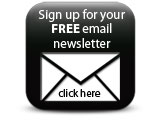 Versus infrared and radio-frequency technology can accurately identify individuals, pinpoint their location and detect necessary hand hygiene occasions. The associated customisable software solution provides real-time hand hygiene feedback to healthcare professionals and detailed reporting to management and administration to optimise training opportunities.