Gearing up for Cleanroom Technology Conference 2018
Attendance to the Cleanroom Technology Conference 2018 (16-17 May, Birmingham) is up 35% compared to the inaugural event last year
Cleanroom Technology has announced that delegates registration to the Cleanroom Technology Conference 2018 is up 35% compared to a year ago for the inaugural event.
Held from 16-17 May at the National Conference Centre in Birmingham, UK, the Cleanroom Technology Conference highlights best practices and the regulations affecting design and operation for cleanrooms and controlled environments across various manufacturing sectors.
Ali Badr, head of sales, science group, commented: "Having a 35% increase in delegates registration is a testament that the Cleanroom Technology Conference is a must-attend event for our industry. The conference is dedicated to professionals in this market and the accompanying exhibition provide a unique platform for meeting key contact within the market."
The speaker line-up is made of 18 industry experts in cleanroom design and construction, regulations and standards, and cleanroom validation and monitoring.
"Building on the success of the inaugural event in 2017, we have designed a conference with the industry in mind. The high-calibre speaker line-up addresses relevant topics, from design and construction to best practice during operation and monitoring, and I am confident the two-day event will encourage interesting conversations and spark new ideas for businesses to move forward," commented Cleanroom Technology editor, Murielle Gonzalez.
Tim Triggs, UK general manager/EMEA director at Air Techniques International, and one of the speakers at the conference said: "Cleanroom operators/owners have much to change when the ISO Standards and GMP Guidelines change and companies in cleanroom design and build, and those who make a living testing and validating cleanrooms will need to change too. This next 10 years will see a lot of shift."
"If you read the GMP it is quite clear that having people in cleanrooms is bad news. Companies should consider the technologies that separate people from processes. This could be machine automation and could be robotics"commented another speaker of the event, Gordon Farquharson, managing director at Critical Systems Ltd.
Topics in the agenda include the factors to consider when planning and specifying new cleanrooms or controlled environments; discussions on how to maximise the effectiveness of existing contamination control procedures; guidance on identifying methods to enhance the cleaning regimes and how to effectively implement them; and updates on the future of cleanroom design and technologies that will be key to cleanroom operation and design.
Cleanroom Technology Awards
The Cleanroom Technology Awards will make its debut at the Cleanroom Technology Conference 2018. The awards will recognise the best cleanroom facility and innovations in the cleanroom and containment sectors as chosen by our panel of judges. The best products will be rewarded and chosen from companies showcasing their products at the conference.
The winners will be announced at the evening networking reception on Wednesday, 16th May.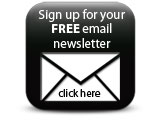 Register today to join us at this year's Cleanroom Conference to be informed of the latest industry trends, most recent proposed standards and future of cleanroom design.
Companies