G-CON to build aseptic formulation and filling PODs for the University of Tennessee Health Science Centre
Will expand capabilities to develop innovative drug delivery systems
G-CON Manufacturing, a US producer of prefabricated, flexible cleanroom solutions, is to build a multi-POD ISO Class 7 formulation and filling suite for the University of Tennessee Health Science Centre (UTHSC).
The new facility in Memphis, TN, will expand the capabilities of the UTHSC Plough Centre for Sterile Drug Delivery, which is currently used for process development, analytical and stability studies, as well as hands-on training in aseptic processing and sterilisation techniques.
Kennard Brown, UTHSC Executive Vice Chancellor and Chief Operations Officer, said: 'UTHSC's primary goal was to build a facility that enabled it to offer assurances to the pharmaceutical industry and the general public that any products produced in the facility were done so at the highest cGMP quality standards.
'The University's focus with the new facility will be the development and manufacture of unique drug products with innovative drug delivery systems. The Plough Centre hopes to become recognised for its ability to formulate and manufacture difficult to produce new drug products for clinical trials and for paving the way for manufacturing medicines of the future such as antibody-drug conjugates, nanoparticles and bio-similars.'
The PODs will provide approximately 1800ft2 (around 170m2) of cleanroom space and incorporate areas for component preparation, compounding/formulation, filling and lyophilisation for use in the manufacturing of clinical and small-scale products.
An additional POD will provide approximately 760ft2 of cleanroom space for the manufacturing and development of semi-solids.
'We are very excited and grateful for the opportunity to provide PODs for this critical project at UTHSC,' said Dennis Powers, Director of Sales Engineering at G-CON Manufacturing.
'UTHSC's selection is a reflection of the market's increased interest in combining aseptic filling processes within our cleanroom POD technology. Integrated designs like these can be replicated or redeployed anywhere in the world as needed.'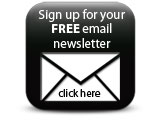 G-CON was selected as part of a project team that includes brg3s Architects, ETFC Architects, DPS Consulting and DPS Engineering.
Featured Companies