G-CON and L7 Informatics streamline POD bioprocessing
The companies have created the new SmartPOD, a fully integrated modular cleanroom and manufacturing software solution to improve biologics manufacturing
G-Con modular cleanrooms
G-CON Manufacturing and L7 Informatics, a life science process automation software provider, have collaborated to develop a fully integrated cleanroom and manufacturing software solution to improve biologics manufacturing. The two US companies will integrate L7's Enterprise Science Platform (ESP) into G-CON's proprietary cleanroom technology (PODs).
The smartPOD will provide an integrated hardware and software solution that provides traceability, key performance indicators, product trending statistics and one single interface to access equipment data. The smartPOD will enable advanced intelligence and predictive analytics so that clients can address issues in advance as opposed to reacting to equipment issues after the fact.
The value for the client: reduced downtime, improved cycle time and lower maintenance costs.
With the development of ESP G-CON smartPOD solution, clients will be able to view and manage the processing equipment within the PODs utilising ESP, while the POD manages the environment. Instead of disparate pieces of equipment writing data into their siloed databases, the smartPOD will connect all data streams into ESP.
G-CON and L7 will be working with process equipment manufacturers to pre-certify their products to smartPOD specifications
Clients can also implement ESP's electronic master batch record (eMBR) application to ensure its products meet or exceed FDA-approved product specifications.
Dual capabilities
The first smartPOD module will provide Planned Equipment Maintenance. Utilising G-CON onboard controls along with L7's ESP, the integrated software platform will deliver real-time notifications prior to issues arising.
The platform will also analyse trends and notify if a component requires replacement or maintenance. This proactive approach will shorten downtime and maintain the integrity of the cleanrooms.
G-CON and L7 will be working with process equipment manufacturers to pre-certify their products to smartPOD specifications. This pre-certification will make it easier for clients to buy pre-configured smartPOD certified equipment from manufacturers.
"Currently, most processing steps within cell/gene therapy and continuous bioprocessing are manually driven, and that elevates risk and cost," said Maik Jornitz, President and CEO of G-CON Manufacturing. "This joint development effort with L7 will create a smartPOD cleanroom infrastructure which controls the maintenance status of our PODs and the environmental monitoring activities. In the next development phases, we will be able to control and automate the processing steps. We firmly believe that automating processes in this way is essential to improving quality and reducing costs in pharmaceutical manufacturing."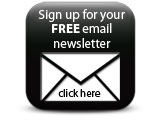 "As manufacturers such as cell and gene therapy companies grow, adding and managing capacity are paramount issues. The smartPOD accelerates time-to-market and enables companies large and small to gain visibility into its manufacturing supply chain," said Vasu Rangadass, President & CEO of L7 Informatics.
Featured Companies
See also