G-CON Manufacturing installs subPODs for flexible project use
A BSL 2 level facility has been delivered to Rubius Therapeutics with an eight-month turnaround
Image as seen on Rubius Therpeutics website
G-CON Manufacturing has delivered to Rubius Therapeutics multiple PODs with included corridors totalling 6,500 sqft of cleanroom space. The PODs will provide the clean environment for Rubius' allogeneic red cell therapy clinical manufacturing facility in Smithfield, RI.
The PODular facility includes areas for cell expansion, cell culture and filling areas. All PODs were built to BSL 2 requirements.
The manufacturing facility boasts flexibility with the cleanroom suites being able to serve different campaigns in parallel. The facility was designed with the cleanrooms and corridor subPODs connecting them.
Speed was a critical element for Rubius and the project managed to achieve an 8-month turnaround (POD order to IQ/OQ). Prior to delivery and installation, the PODs were Factory Acceptance Tested (FAT) at G-CON's manufacturing facility in College Station, Texas, to further reduce the time and complexity of installation at the Rubius site.
"From day one, the project team's mission was to execute this project faster than what many considered possible so that Rubius could accelerate key milestones to support manufacturing for its cancer clinical trials," said Peter Makowenskyj, Director of Sales Engineering for G-CON Manufacturing. "Rubius has been a fantastic partner to work with and their technology is amazing. By harnessing red blood cells and engineering them to tackle diseases in a variety of different ways, these potential drugs could have a profound impact on patients' lives for years to come."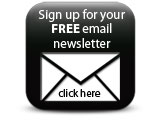 Spencer Fisk, Senior VP of Technical Operations for Rubius Therapeutics, said: "G-CON's sense of urgency, flexibility, collaborative approach and creativity made it possible for us to install multiple cleanrooms in record time to meet our timelines."
Featured Companies