Funding the battle against HCAIs
The UK's overcrowded and understaffed healthcare facilities face the considerable challenge of preventing the spread of the resistant bacteria
Susan Birks, Deputy Editor
Antibiotic resistance (AR) remains a major threat to modern economies and more needs to be done to tackle it, warned UK Chancellor of the Exchequer George Osborne, when he met members of the International Monetary Fund last month. Osborne said that by 2050, AR could reduce global GDP by up to 3.5% – a cumulative cost of US$100 trillion and that AR will become 'an even deadlier threat than cancer' without co-ordinated global action to incentivise the development of new drugs.
In the meantime the UK's overcrowded and understaffed healthcare facilities face the considerable challenge of preventing the spread of the resistant bacteria within the healthcare environment with minimal budgets.
There are numerous innovative technologies and products being developed ranging from furniture and furnishings with antimicrobial touch surfaces to hand hygiene compliance aids and room disinfection systems that can help limit the spread of germs. But their uptake is often slow, regionalised and, if it comes at a cost, further implementation is unlikely.
Even spending money on basics such as hand hygiene training poses a conundrum as to which method to follow – the US Centers for Disease Control and Prevention's 3-step hand hygiene techniques using alcohol-based handrub or the World Health Organization's six-step hand hygiene technique. According to a new study led by Jacqui Reilly, professor of infection prevention and control at Glasgow Caledonian University in Scotland, and published in the journal Infection Control & Hospital Epidemiology, WHO's six-step technique was better in reducing bacteria on healthcare workers' hands but – perhaps not surprisingly – compliance dropped with the longer regime.
We hope to hear discussions and solutions on all these topics at the first Infection Prevention and Contamination Control (IPCC) event being organised by Cleanroom Technology and Building Better Healthcare in Nottingham on 12 May.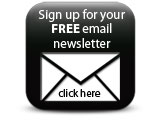 To attend and join the debate visit www.hpcimedia.com/IPCC for details.