Former GSK vaccine veteran joins BiondVax Pharmaceuticals
Amir Reichman has been appointed to take over BiondVax as CEO
Amir Reichman, new CEO of BiondVax
BiondVax Pharmaceuticals, a infectious disease-focused biopharma, has appointed of Amir Reichman as its new CEO.
Reichman and Ron Babecoff, BiondVax's founder and current CEO, will share duties during a transition period while Reichman completes his work obligations at GlaxoSmithKline (GSK). Effective March 2, 2021, Reichman will assume the CEO position full time and Babecoff will continue as Senior Advisor to the company.
Born and educated in Israel, Reichman currently serves as Head of Global Vaccines Engineering Core Technologies and Asset Management at GSK Vaccines headquarters in Belgium. Prior to his current role in global vaccines engineering, he served as Senior Director Global GSK Vaccines Supply Chain.
Reichman joined GSK in 2015 after its acquisition of Novartis Vaccines. At Novartis Vaccines, he held various leadership roles of increasing responsibility in its Global Vaccines Supply Chain Management organisation located in Holly Springs, NC, US.
In 2003, Reichman's academic work at Ben Gurion University of the Negev contributed to the founding of NeuroDerm, an Israeli company focused on transdermal drug delivery systems that was acquired by Mitsubishi Tanabe Pharma in 2017 for $1.1 billion. He was NeuroDerm's first employee and served as the company's Chief Engineer and Senior Scientist until his departure in 2009.
Reichman earned an MSc. in Biotechnology Engineering from the Ben-Gurion University of the Negev in Israel, and an MBA in Finance and Health Care Management from the Wharton School of the University of Pennsylvania, US.
Mark Germain, BiondVax's Chairman of the Board, said: "The Board of Directors is extremely pleased that Amir has accepted the opportunity to lead BiondVax. After many years abroad, in which he gained pharmaceutical industry senior leadership experience at Novartis and GSK, his return to Israel comes at an auspicious time for BiondVax."
Germain continued: "Together, we are already working diligently to expand our pipeline in the infectious diseases space by leveraging our assets, including our vaccine manufacturing facility, IP, people and extensive drug development experience."
Finally, Germain added: "On behalf of the Board, I wish to thank and commend Ron for his unyielding dedication in founding BiondVax and leading it through preclinical development to eight clinical trials, construction of our state-of-the-art GMP vaccine manufacturing facility, as well as TASE and Nasdaq listings. A number of Ron's accomplishments were unprecedented for an Israeli company and I think would compare favourably with the best in breed biotech companies anywhere."
Commenting on direction, Reichman noted: "I envision BiondVax becoming a world player; a trusted and preferred biopharma company known for its highly innovative products, fast product development, and reliable supply of high-quality and effective medicinal products. While results of the M-001 vaccine candidate's Phase 3 trial were disappointing, our team has gained many strengths and experience in innovative product research, preclinical and clinical development, and GMP manufacturing in our state-of-the-art facility in Jerusalem. These organisational capabilities are key for a successful turnaround."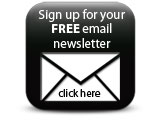 Babecoff commented, "After dedicating eighteen years towards the project of developing a universal flu vaccine, including fifteen as BiondVax's President and CEO, I feel it is the right time to hand over leadership of the company to Amir, who I believe has the right personality and experience to lead BiondVax to its next phase."
Companies