Food contamination fears if Brexit deal not agreed
Food | Microbiology | Regulatory
The Local Government Association has warned a failure to protect access to key intelligence post Brexit, will weaken its ability to protect public health
The Local Government Association, which represents 370 councils in England and Wales, is calling on the Government and the EU to ensure access to vital European-wide food safety and animal health systems remains available in England after Brexit.
Cllr Kevin Bentley, chairman of the Local Government Association's brexit taskforce, said: "If we lose access to these databases, we will lose access to vital intelligence about the origin of food, feed and animal products, and won't be aware when rapid alerts are issued to the rest of the continent."
He continued: "This will significantly weaken our ability to effectively protect the food system, increasing the risk of a new scandal and undermining public confidence in the food industry."
Continued access to these EU wide databases is of vital importance and the Government and the EU must ensure that it is maintained.
Whilst still a member of the EU, the UK is part of a European-wide framework of rules and systems based on scientific evidence, which ensures the traceability of high risk products – notably food, feed and animal products – and provides rapid access to intelligence about contamination of products, helping to build a picture about suspect suppliers.
This ensures that local regulatory officers at councils have access to vital information that enables them to target their enforcement activity, protect public health and support the economy.
Regular alerts are currently shared across Europe for things such as pesticides residue, mercury, Salmonella and E. Coli contamination.
The Local Government Association warns that exiting the EU without agreement on this matter would leave regulators in limbo from March 2019 and even under the terms of the draft EU-UK withdrawal agreement, access to such databases would be switched off post 2020.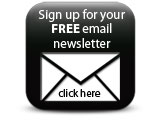 Councils, which help to protect public health through their trading standards, environmental health and port health work, are warning of the increased risk to public health if regulators are not able to access these systems and are calling on the Government and the EU to ensure that, regardless of what form the final Brexit agreement takes, the UK's access to these key mechanisms is maintained.
Companies