FocalSpec analyser checks packaging seals for defects
SP900 finds defects using lateral chromatic imaging (LCI) technology
The fully automated and precise FocalSpec SP900 located defects in packaging
FocalSpec of Finland, a supplier of sensors and systems for quality controlling various surfaces, is launching the SP900 analyser this month, which identifies even the tiniest of defects in packaging seals.
The Oulu-based company says seals can be troublesome in packaging, particularly with medical technology. Even the tiniest folds, inclusions or delaminations – imperceptible to the naked eye – can invite contamination.
The SP900 precisely depicts the inner structure and the quality of seals in high resolution, exactly scaled, cross-sectional tomographic images and 3D profiles. The fully automated optical testing procedure is based on patented Lateral Chromatic Imaging technology (LCI), which is free of any physical contact. Packaging therefore remains intact.
'The SP900 is an ideal analysis system for quality control, in order to inspect the integrity of package seals in production and process development flexibly,' said Sauli Törmälä, managing director of FocalSpec Oy.
'But the technology can also be diversely implemented – for example, for online topographies, tomographic measurements and for measuring the wall thickness of transparent packages, such as PET or glass bottles.'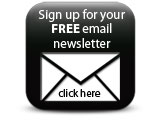 In addition, the system stores defect and trend analysis records in a database for optimising procedures and production.
Companies