Fluid separation in hygienic processes
Type 2080 valve offers life and timesaving benefits
Burkert's Type 2080 2/2-way valve integrates a PTFE bellows for fluid separation in hygienic processing applications.

Made from stainless steel, the FDA-approved Type 2080 offers a long operating life with neutral to aggressive gases and liquids. It is suitable for use with foodstuffs and offers the timesaving benefits of CIP and SIP facilities.

The Type 2080 valve is for fluid separation tasks with gases and liquids from vacuum to 8-bar, and temperatures (ambient) to +90 °C.

Type 2080 valve for use with foodstuffs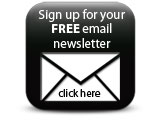 The modular design of the valve allows flexible configuration with different types of armatures and customised port connections. The valve itself comprises a pneumatically operated piston actuator with return spring, a stainless steel body and a PTFE bellows, which provides separation of the medium. The pneumatic actuator is servo assisted by a pilot valve, a valve block, or similar, for faster, more precise response. Position detection is provided by reed contacts in a 2-wire system that can extend to 3m.

There is an optional three-position actuator giving high and low flow rates, which makes the valve suitable for high accuracy batching applications.

The valve offers optional flange connection (Manifold pattern, tube weld and G 3/8 threaded ports being the other options) for maximum safeguarding of processes, and has internal contours that are simple to clean (CIP and SIP).

Burkert offers the Type 2080 either as a standalone unit, or as part of system combined with support components such as the Type 6012 pilot valve, the Type 8041 flow sensor, and the Type 8645 valve islands.


Companies