Flintrock Commercial launches cleanroom lab contractor service
US-based construction company has announced an updated range of high tech general contractor services for the construction of bespoke biotech laboratories and cleanrooms
Flintrock Commercial has announced its expanded construction services in Austin, Texas, which includes biotech laboratories and cleanroom building solutions.
The updated services from the Austin-based construction company are an addition to their extensive general contracting solutions.
Flintrock Commercial aims to deliver construction solutions and commercial brokerage for small to medium-sized commercial buildings, tenant finish-outs, and remodelling projects for tenants, landlords, corporations, and developers.
The announcement aims to respond to the increased demand for expert construction solutions in healthcare and other sectors. When constructing scientific buildings, several factors need to be considered to ensure it is fit for purpose.
Cleanrooms need to be built to ensure they can create a controlled environment that can prevent the risk of dust and other particles in the air. Similarly, biotech laboratories need to be constructed to meet the specific needs of its users. The expanded services from Flintrock Commercial gives clients the benefit of their experience in order to construct their cleanrooms and biotech laboratories.
The Austin-based company has worked with clients from several industries, including healthcare and retail. Furthermore, with over 1,000 completed commercial projects ranging in size from 2,000 to 100,000 sqft, Flintrock Commercial has built bespoke buildings designed for data centres, manufacturing cleanrooms, as well as healthcare facilities.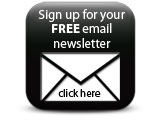 A spokesperson for Flintrock Commercial said: "We ask questions and listen carefully in order to create a strategy that is in our client's best interest, and only their best interests. At Flintrock Commercial, protecting our clients is all that matters."
Companies