Flexible focus for device production
Design and Build | Containment
Medical device innovation has been boosted by recent advances in MEM and other technologies and the inventors want fast and flexible facilities, built to order, to get prototypes into production. Joe Govier, md of Connect 2 Cleanrooms, looks at some of the available options
Fig 1: A large, 7m span softwall cleanroom, similar to that installed for Focus Product Developments
Medical device innovation has been boosted by recent advances in MEM and other technologies and the inventors want fast and flexible facilities, built to order, to get prototypes into production. Joe Govier, md of Connect 2 Cleanrooms, looks at some of the available options.
Increasing demands from the global market for ultra high quality medical devices are driving medical device manufacturers to seek cost-effective and prompt solutions to contamination control for all stages of device production from manufacture and assembly to packaging.
While purpose-built, static cleanrooms may be a solution for some, for others a more flexible, rapid response, modular cleanroom unit may offer a better solution and enable them to meet the requirements of individual contracts, production variations, specialist activities, budgets and time restrictions, giving them a competitive advantage.
The bespoke modular units offered by specialist cleanroom manufacturer and installer, Connect 2 Cleanrooms, of Cumbria, can help companies build their business and keep capital expenditure to a minimum.
Haemonetics UK, a division of Haemonetics Corporation, recently used a modular cleanroom solution from Connect 2 Cleanrooms to develop a niche business opportunity that meets the global demand for premium quality medical devices. Also in the medical field, the specialist medical dressing manufacturer, Focus Product Developments, has invested in a purpose-built cleanroom to give it significant improvements in operational flexibility and further opportunities to create new business.
The various structures offered by Connect 2 Cleanrooms are intended for medical device manufacturers who need to adapt a non-clean area to a cleanroom environment in which particles of dust and microbial growth are controlled.
Keeping costs low
By adopting a mini-environment design, the focus can be on the immediate area that needs to be controlled. By dealing with a small area the costs can be kept low, making the cleanroom structures more cost-effective.
Mobile cleanrooms, for example, give manufacturers the clean environment needed to meet manufacturing standards but with the flexibility to adapt to changing production demands and the opportunity to add value to their products by implementing classified area status production methods; all for a relatively low capital investment.
Haemonetics, a global specialist in blood processing technology and automated blood and plasma collection systems, has recently installed a bespoke cleanroom enclosure over a fully automated, precision, plastics moulding machine and robot. The moulding machine and robotic handling unit are used in the manufacture of medical device components destined for a quality-led market. The moulded plastic component is a key part of a single-use centrifuge used in blood processing and both its cosmetic and cleanliness qualities are critical.
Ready access
Because of the position of the injection moulding machine and robot on the site at Bothwell, in Scotland, and the requirement to have ready access for tool changing, Haemonetics needed a bespoke unit. Furthermore, because Haemonetics runs a five-day, 24-hr operation, it was essential that the supplier could install the equipment on a weekend.
The resulting 3 x 3 x 2m modular cleanroom has been designed to control the airborne particulate using HEPA filtration to facilitate air changes within the room 84 times every hour. This creates a highly focused mini-environment that concen-trates contamination control at the point of risk – when the component is automatically removed from the moulding clamp to the product transfer conveyor. The localised approach keeps the main risk of contamin-ation from motors, granular feed systems and personnel to the outside of the clean zone.
The bespoke modular cleanroom design is constructed around a freestanding frame using clear, softwall panels and is fitted with additional lighting and an integral filter monitoring system, which ensures that air quality levels are maintained at all times. Because the cleanroom is freestanding no building control or planning permission was needed, installation time is quick and capital expenditure costs are relatively low.
Better than expected
Haemonetics' original compliance criteria were to achieve production within a minimum Class 7 controlled environment and this formed part of the company's business plan of continuous improvement and development, anticipating and keeping it ahead of market demands. To date the cleanroom has produced results even better than those specified by achieving a minimum ISO 14644-1 room classification, Class 6 (US Federal 1,000), making it 10 times cleaner than anticipated. This means Haemonetics is well within the current compliance requirements for high-end markets.
A thorough understanding at Connect 2 Cleanrooms of injection moulding processes meant the company was aware of all the potential problems that had to be considered. The installation and validation of the cleanroom was completed on one Saturday, so that Haemonetics did not have to disrupt the production schedule.
Welding and assembly
Focus Product Developments in Halifax, West Yorkshire needed a cleanroom validatable to ISO 14644-1 Class 7 to manufacture a new dressing. It approached Connect 2 Cleanrooms for a bespoke design on a free-standing structure around a high- frequency plastic welder.
This is the second cleanroom enclosure purchased from Connect 2 Cleanrooms and it is linked to the original structure to provide pre-process contamination control. It enables Focus Product Developments to offer the best environmental conditions for the manufacture of the Class 2 device.
The 4.5 x 4.3 x 2.2m, softwall cleanrooms are located within a clean environment and deliver monitorable/validatable environ-ments compliant with Class 2 device manufacture. They are freestanding and can be moved elsewhere on or off site, should this be required in future. Requiring no planning permission and with the option to move them off site, the cleanrooms offer a highly flexible and financially beneficial alternative to static cleanroom designs.
With this relatively small but important investment, Focus Product Developments now has an established, proven controlled environment that can be further utilised for the development and manufacture of other Class 2 devices both for its own ranges and for customer contracts; in the words of Focus Product Developments' Dr Craig Barson, this is a great opportunity for business growth.
With a range of standard and non-standard designs available, Connect 2 Cleanroom can offer medical device manufacturers the most appropriate cleanroom for their requirements, from small, single cell units to large interconnected units for full production facilities. By working closely with customers and utilising the company's expertise and experience, it can ensure that not only does the cleanroom meet specific needs but also that these are met in the most cost-effective way.
The company also supplies specialist cleanroom furniture, accessories and consumables, giving medical device manufacturers a single source supply for all their cleanroom needs.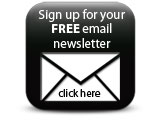 Contact Connect 2 Cleanrooms Kirkby Lonsdale Business Park Kirkby Lonsdale Cumbria LA6 2HH UK T +44 15242 74170 www.connect2cleanrooms.com
Featured Companies