Fast and efficient filtration of cell culture media
Provided by new disposable syringe filters from Porvair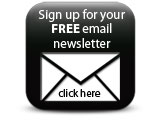 Porvair Sciences' new disposable syringe filters are said to provide fast and efficient filtration of cell culture media.

Manufactured in a Class 100000/ISO Class V cleanroom to ISO 9001:2008 and EN ISO 13485:2003 standards ensures that all Porvair syringe filters are free from DNA/RNA, DNAse/RNAse and Pyrogen contamination. Stringent quality testing means each syringe filter performs reliably to specification.

With three membranes to choose from an optimised syringe filter is available for most applications.

The polyethersulfone membrane exhibits a low affinity for proteins and extractables making it suitable for pre-filtration and filtration of buffers and culture media.

The mixed Cellulose Ester membrane binds trace proteins and is for aqueous solutions.

The hydrophobic Nylon membrane is said to offer excellent chemical compatibility across a wide pH range enabling it to be used for the filtration of either aqueous or organic solvents.


Companies