Farr APC becomes Camfil Farr APC
Farr Air Pollution Control (APC), a US producer of dust and fume collectors to clean up industrial processes, will now operate under the name Camfil Farr Air Pollution Control (APC), to reflect its move onto the international stage.
Camfil Farr APC, headquartered in Jonesboro, Arkansas, is a subsidiary of Camfil Farr, which claims to be the world's largest air filter manufacturer. The company has ISO 9001 certified factories in Manchester, UK; Kuala Lumpur, Malaysia; and Levice, Slovakia. It also has facilities and sales offices in a number of countries worldwide.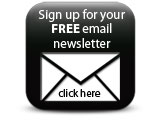 Contact Camfil Farr APC T +1 800 479 6801 F +1 800 222 6891 .(JavaScript must be enabled to view this email address) www.farrapc.com
Companies