FDA obtains consent decree to stop marketing of unapproved sterilisation system
The US FDA has filed a consent decree against STERIS Corporation to stop it distributing unapproved and misbranded devices used to sterilise heat-sensitive instruments and medical devices
The US FDA has filed a consent decree against device manufacturer STERIS Corp., of Ohio, to stop the company from distributing unapproved and misbranded devices used to sterilise heat-sensitive instruments and medical devices. It prohibits the distribution of the STERIS System 1 Processor, or SS1, a tabletop liquid chemical system marketed to disinfect certain devices, such as endoscopes, that cannot withstand steam sterilisation.
As part of the consent decree of permanent injunction, STERIS has developed a transition plan and rebate program for its US customers to ease the transitioning to legally-marketed alternatives. The transition plan allows STERIS to continue to support existing customers who are using the SS1, but requires these customers to obtain a Certificate of Medical Necessity to get parts, components, accessories, and service during the transition period, which ends on 2 August 2011.
In May 2008, the FDA advised STERIS in a Warning Letter that significant changes made to the SS1 caused the device to be adulterated and misbranded. In December 2009, the FDA sent a letter to healthcare facilities and infection control practitioners advising them that the agency had not cleared the current version of the SS1. The letter recommended users transition to a legally marketed alternative.
On 5 April 2010, the FDA cleared the STERIS System 1E (SS1E), a liquid chemical sterilant processing system that is an alternative to the SS1.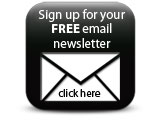 "FDA's oversight of medical devices helps ensure that patients are protected from unsafe or ineffective devices," said Assistant Attorney General Tony West, who heads the Justice Department's Civil Division. "When device manufacturers fail to comply with FDA's regulations, they put patients at increased risk. As this consent decree shows, we will take whatever steps are necessary to make sure that all manufacturers are complying with FDA's regulations."
Featured Companies