FDA issues final rule on sterility testing of biological products
Monitoring | Pharmaceuticals | Regulatory
Provides greater flexibility for development of sterility test methods
The US Food and Drug Administration (FDA) has issued its final rule on sterility testing, amending the requirements for most licensed biological products.
The action follows a retrospective review of agency regulations to promote improvement and innovation and is in response to Executive Order 13563 that is designed to improve regulation.
The FDA said it recognises the role innovation plays in bringing safe and effective products to market in a timely and cost-efficient manner.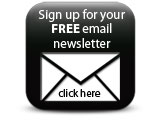 "This action reflects the agency's efforts to review and, as necessary, update biologics regulations, to keep pace with technological developments and to boost regulatory science," the agency said.
Companies