FDA cites manufacturer for potential cross-contamination between bins and aseptic operations
The issues cited covered construction and equipment, PPE, disinfectant, and operator protocols that were insufficient for production of sterile drug products
The FDA has cited US-based Surgery Pharmacy Services for unsanitary conditions in its ISO Class 5 cleanroom in a warning letter. The issues covered construction and equipment, PPE, disinfectant, and operator protocols that were insufficient for the aseptic conditions.
"During the inspection, the investigator noted serious deficiencies in your practices for producing sterile drug products, which put patients at risk," the FDA warning letter stated.
In the letter the administration said that the violations fell into six specific problems, though not an exhaustive list:
Your firm did not perform adequate product evaluation and take sufficient remedial actions when microbial contamination was found to be present in the ISO 5 classified aseptic processing area.
The investigator observed poor practices during aseptic processing. For example, personnel engaged in aseptic processing, emptied and transferred a trash bag into the ISO 8 area, then resumed aseptic operations in the ISO 5 area without changing gloves and sleeves that came in contact with the trash bin. In addition, personnel engaged in aseptic processing were observed leaning into the ISO 5 classified area with exposed skin (forehead). Further, personnel were observed failing to disinfect supplies at each transition from areas of lower quality to areas of higher quality air.
Your ISO 5 classified area had a work surface composed of laminate, which was worn, stained, and chipping.
Your media fills were not performed under the most challenging or stressful conditions. Therefore, there is a lack of assurance that your firm can aseptically produce drug products within your facility.
Your firm used a non-sterile disinfectant within the ISO 5 aseptic processing area.
Your firm failed to perform adequate smoke studies under dynamic conditions to demonstrate unidirectional airflow within the ISO 5 area. Therefore, your products intended to be sterile are produced in an environment that may not provide adequate protection against the risk of contamination.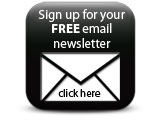 The company offered some corrective actions, but these were not see as enough by the administration who strongly recommended "that [Surgery Pharmacy Services'] management undertake a comprehensive assessment of operations, including facility design, procedures, personnel, processes, maintenance, materials, and systems".