EuPRAXIA project: International plasma accelerator is closer to reality
Cleaning | Hi Tech Manufacturing
New technology to have "revolutionary" applications in cancer therapy and food sterilisation
The EuPRAXIA project, which involves a consortium of 16 laboratories and universities from across Europe, including Queen's University Belfast, said it has produced a conceptual design report for a powerful yet small-footprint accelerator.
Queen's University Belfast is currently leading the project. "For the first time, we will produce a compact accelerator that will eventually fit in any hospital or industrial area," Dr Gianluca Sarri, Leader of Applications in the EuPRAXIA consortium, commented. "Leading the applicative aspects of this project is "a hard but a thrilling job since we can have a direct and significant impact on a number of societal and industrial pressing challenges," Sarri added.
Laser-driven plasma accelerators offer an innovative path to more cost-effective accelerators, which can be used in everyday practice in cancer therapy, cargo inspection and food sterilisation. The technology generates beams of charged particles that travel at phenomenal speeds, and up to 1,000 times more powerful than radiofrequency.
The new design by EuPRAXIA will use lasers or electron beams to propel electrons forward on a wave of plasma.
The result will be a much smaller, affordable accelerator that uses accelerating gradients up to 1,000 times higher than what can be achieved with radiofrequency technology.
It is a significant step towards creating an ultra-compact, powerful particle accelerator, which could be highly accessible, more affordable and used for medicine, science, and industry.
"EuPRAXIA is a game-changer with the potential to offer accelerators for everyone, everywhere," said Professor Carsten Welsch, EuPRAXIA's Communication Lead and Head of Physics at The University of Liverpool.
Welsch continued: "It can make existing applications more accessible and affordable so that future accelerators could be installed in university campuses, hospitals, and factories and offer the opportunity for new applications that we can currently only dream about."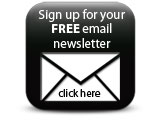 The EuPRAXIA design is the work of leading scientists from 16 laboratories and universities from five European countries, with a further 25 partners globally. It has been coordinated by DESY and funded by the EU's Horizon 2020 programme.
Companies