Ethylene oxide expansion at Synergy Health
Addition of two chambers will double site capacity
Synergy Health is committed to expanding its portfolio of locations and technologies
Synergy Health is pleased to announce expansion at the Ethylene Oxide Thorne facility, located near Doncaster in the UK.
As a leading global service provider, Synergy Health is committed to expanding its portfolio of locations and technologies to support customer requirements. Two chambers will be added to the existing facility in Thorne, doubling site capacity. The new lines are due to be available for customers to use from the second quarter of 2013 onwards.
With eight facilities located globally – in the UK, Ireland, the Netherlands, Malaysia, China and the Americas – Synergy Health is well placed to service your ethylene oxide needs.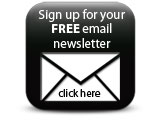 For more information about Synergy Health Thorne and the range of services available, please contact us.
Featured Companies