Ecolab appoints Elizabeth Simermeyer to key senior position
Ecolab has announced the promotion of Elizabeth Simermeyer to the role of Executive Vice President and President, Global Healthcare and Life Sciences group.
In this role, Simermeyer will lead the newly formed Global Healthcare and Life Sciences group and remain a member of the company's executive committee, reporting to Christophe Beck, President and Chief Operating Officer.
Most recently, Simermeyer was Executive Vice President of Life Sciences and Global Marketing and Communications. She joined Ecolab in 2014 after 19 years with S.C. Johnson & Son, Inc.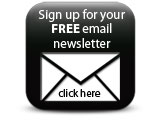 Simermeyer holds a bachelor's degree in political science from Bates College in Lewiston, Maine, and an MBA from the University of Michigan.
Featured Companies