Ecolab Contamination Control introduces new product labelling
Update is an important step to meet changes to industry regulations which came into force on 1 June 2015
Ecolab Contamination Control has updated labels and documentation for its entire fluid product range
Ecolab Contamination Control, a leading provider of products and services for the control of microbial contamination in the cleanroom environment, has updated labels and documentation for its entire fluid product range. This is an important step to meet changes to the Classification Labelling and Packaging Regulation (CLP) that came into force on 1 June 2015.
CLP is a European regulation based on recommendations from the UN initiative, Global Harmonised System for classification (GHS), aimed at standardising hazard labelling worldwide. These requirements are imposed on EU manufacturers by the European Commission and the European Chemicals Agency (ECHA).
From 1 June this year the Regulation requires all products to display new hazard symbols developed under the CLP. Thereafter customers who purchase an unsupported or non-compliant product may be forced to make changes, or potentially cease production of their own products.
Although this means some hazard classifications will change and this will be clearly evident on the new labels as well as within updated Safety Data sheets and product certificates, Ecolab Contamination Control will not be altering any product formulations – any changes affect only labelling and associated documentation.
'Throughout the development and supply of our products we ensure that they are compliant with the latest guidance from regulatory bodies such as the European Chemicals Association, which keeps us at the forefront of delivering contamination control without compromise,' said James Tucker, Marketing Director at Ecolab Contamination Control.
Ecolab Contamination Control is also taking this opportunity to update product names to help indicate the active ingredients and to clarify key product features. This is being supported by the review of the product colour coding for operator's ease of use.
'Following consultation with our customers we are taking advantage of the changes forced upon us by CLP to introduce the new branding. This is aimed at giving added clarity and immediate recognition to our product range, making it easier for our customers to use them with total confidence,' said Tucker.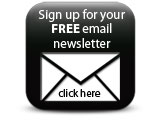 'This also means we are prepared for the Biocidal Products Regulation in good time, ensuring our customers will not be faced with further labelling changes in the near future because of this.'
Featured Companies