Easy energy consumption calculator for filters
Vokes Air's calculator shows choosing the right filter has a big impact on HVAC energy consumption
The Synsafe Revo bag air filter for HVAC systems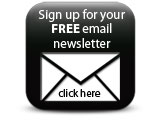 Many businesses understand the high impact that HVAC units have on energy use, but many do not realise the potential reduction that can be achieved by simply choosing the correct air filter. To aid this decision, Vokes Air has launched an energy consumption calculator, found in the Air Filter Guide section of its website.

By entering specific data and requirements, HVAC users can instantly compare the energy consumption and carbon dioxide (CO2) emissions of their current systems with optimised ones. They can also calculate the energy consumed and CO2 emitted as a result of filter manufacture and disposal – a useful tool in gauging systems' environmental impact.

Simon Hughes, director, Europe West for Vokes Air says: "Companies have looked at the major energy saving areas such as energy efficient lighting and refrigeration but filtration has not been targeted."

In the EU, the Energy Performance of Buildings Directive (EPBD) promotes improved energy efficiency in new and existing buildings. EPBD 2010, which replaces the EPBD 2002 from 1 February 2012 and must be implemented into national legislation by 2013, requires a 20% decrease in energy consumption.

"It is estimated that some 16% of a building's energy consumption stems from HVAC and if we can save only 20% of that, it represents nearly a 3% improvement," said Hughes.

An air filter consumes energy by creating a resistance to the air that flows through it. This pressure drop means that the fan has to work harder to move the air. If the pressure drop of the air filter is lowered, the fan, through the inverter, can be reset to work less hard and consume less energy.

"Interrogating the filter systems and the operating environment is now a crucial part of what has become a very consultative process. It is no longer acceptable merely to fit a certain solution based on historical choice. It's crucial to ensure that the optimum level of filtration efficiency is achieved but at the lowest energy cost," says Hughes

Vokes Air has developed a new bag air filter – the Synsafe Revo – for HVAC systems that lowers the energy requirement. The outcome from changing to a more intelligent air filter can be impressive. Lowering the pressure drop of an average air conditioning filter by just one Pascal will reduce its operating cost by around €2 per Pascal(Pa).

In tests, conducted in actual service as well as in the laboratory, the Synsafe Revo bag air filter typically lowered the pressure drop by 100 Pa per air filter aperture. So by installing Synsafe Revo in a nine-filter system, the saving in energy costs could be around €1,800 a reduction and a reduction in CO2 emissions of 2,700kg p.a.

The Synsafe Revo progressively loads the dust through its four filtration layers. Each filtration layer has a progressively denser media combined with a finer fibre diameter. This construction significantly reduces surface dust loading as well as the rate of pressure drop increase.

Although the purchase price of an energy efficient air filter may be greater than that of a less efficient filter, the opposite is often true for cost of ownership. Depending on the system, the purchase price of an air filter will typically be just 15% of the total cost associated with its operation, with energy accounting for 80%. So, a more expensive air filter initially, may provide significant cost savings overall.