EAG Laboratories opens dedicated ICP-Mass Spectroscopy lab
The facility will help drug manufacturers address enhanced regulation of metals and other impurities in pharmaceuticals
EAG Laboratories has invested in a new lab for determination of metals and other impurities
EAG Laboratories, a global scientific services company that provides testing, analytical and characterisation services to technology- and life-science-related industries, has invested in a dedicated, high-throughput laboratory to address more rigorous requirements for the determination of elemental impurities in human drug products.
The expansion includes six new state-of-the-art Inductively Coupled Plasma/Mass Spectrometry (ICP/MS) instruments at its cGMP pharmaceutical laboratory in Columbia, Missouri.
'The pharmaceutical industry has a critical need for high-quality contract laboratory partners who understand the guidelines, can perform required risk assessments and have the capacity to execute validated analytical procedures,' said EAG's CEO, Siddhartha Kadia, 'EAG brings decades of experience and expertise in metallurgical analyses and impurity characterisation to these latest regulations.'
Although controlling metals and other impurities has long been a concern for drug manufacturers, recent guidance sets stricter limits and outlines analytical procedures for compliance. Recommendations published in June 2016 by the US Food & Drug Administration (FDA) seek to align US regulation with the International Council for Harmonisation (ICH) Q3D guidance and previously published United States Pharmacopeia (USP) requirements.
The regulations affect manufacturers of brand-name, generic and over-the-counter drugs and require compliance by January 1, 2018.
'ICP/MS is the best choice for elemental metals analysis because of its high sensitivity, specificity and ability to monitor all metals simultaneously," said EAG Senior Scientific Advisor, Wayland Rushing, 'These instruments allow us to measure impurities more precisely and more quickly than older technology, and the new laboratory's capacity and redundancy supports the high sample volumes we will see in the coming year.'
EAG's facility in Syracuse, New York, also performs the initial survey screens required on drug product and drug substance, as well as ICP/MS method development services.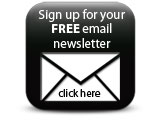 Multiple EAG facilities worldwide routinely identify, characterise and investigate sources of impurities that can occur in pharmaceutical ingredients, manufacturing processes and packaging for customers in the US, Europe and Asia.
Companies