DuroAir claims breakthrough air recycling technology
Design and Build | Hi Tech Manufacturing
Applications include cleanrooms, dust rooms, weld rooms and paint booths
The Toronto-based company DuroAir Technologies has developed a portable air containment and filtration technology that fully filters and recycles industrial contaminated indoor air and returns it safely to the indoor air environment.
The technology, which has been independently tested, has significant environmental and cost saving implications for several industries including those using cleanrooms.
Through the combination of its already patented, Tapered Airflow technology, and its now patent pending, DuroPure Indoor Air Recycling technology, DuroAir has an employee-safe, environmental and economical solution for just about any indoor air problem.
"From its modest beginning within the aerospace industry, we have been working on developing and perfecting this technology," said DuroAir CEO Robert Leadley. "By combining our airflow shelter systems with our new air recycling technology, we can solve just about any IAQ issue that industry can throw at us – and we can do it fast and economically."
Current solutions usually involve expensive fixed rooms that require the outdoor exhausting of high volumes of air, which in turn must be treated and filtered to meet stringent environmental standards. These fixed enclosures require significant space that permanently reduces square footage available for other processes and limits the size and shape of objects that can be moved into the booths.
Exhausting air also means that replacement air must be brought inside which, if either significantly above or below indoor air temperatures, must also be pre-treated through make-up air processes. These units have high initial capital costs with significant ongoing operating costs.
Similar problems exist for many other industrial situations where a large size workspace is required either to keep dirty air away from a critical process, or where air is made dirty by a process and other employees need to be protected from the contaminated air. DuroAir provides a perfect solution for almost any cleanroom application.
The company says its retractable DuroRoom enclosure systems solve many problems including not permanently taking up indoor real estate; allowing for use of overhead cranes to move large or heavy objects in place which can be enclosed after they are put in place; and due to their modular design, can be manufactured to any size enclosure without the need to re-engineer the system. All enclosures regardless of size, balance the air with horizontal tapered airflow which allows for much faster drying of water-based coatings by creating an "air envelope" that is not susceptible to contamination from dusty or dirty floors.
DuroAir can also match DuroRoom to its more conventional DuroCap filtration system that captures virtually all contaminants and particulates before exhausting the cleaned air outdoors in a completely environmentally compliant manner.
Adding DuroPure indoor air filtration systems to a DuroRoom configuration allows the user to conduct any type of operation that creates contaminated air, and therefore avoid the high costs of treating and exhausting the air outdoors in an environmentally compliant manner. This provides a low cost solution to those industries that currently have no method of avoiding non-compliant air contamination either indoors or outdoors. The products are also simple to install with most installations being completed in just a few hours.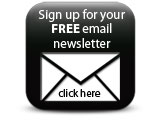 Independent tests were conducted in an environment of continuous coatings applications for a period of 8 hours, whereas most industrial applications would only be at a substantially less intense rate. The DuroPure system demonstrated it was able to capture all compounds that have the potential to be harmful to humans working in surrounding areas.
Companies