Durapipe puts safety first with Vulcathene
Violet stripes on Vulcathene pipe identify that it could be carrying acid and other chemicals
Vulcathene violet stripe shows that the pipe could be carrying potentially harmful chemicals
Durapipe UK is now supplying its specialist chemical drainage pipework system, Vulcathene, to include four violet stripes on the pipe to ensure that it can be clearly and easily identified as Vulcathene.
The colour code identification is according to BS 1710 (Basic Identification Colours and Colour Code Indication) and identifies the pipe as potentially carrying acid and other chemical waste.
Receiving industry feedback that Vulcathene is visually similar to standard black soil and rainwater pipe, the new colour coding will aid contractors on site, who will now be able easily to differentiate between the different pipes.
Health and safety is a major priority for laboratory maintenance teams on site, particularly when dealing with hazardous substances, so being able to see clearly that the pipe is carrying potentially harmful chemicals will be an added benefit for engineers and plant managers who will be accessing these systems.
The striped Vulcathene pipe will be phased in gradually over the next few months
The new coloured stripes are also designed to reassure contractors, consultants and end clients that Vulcathene pipe is being installed and not a standard black soil or rainwater pipe that would be unsuitable if installed for a chemical drainage application.
Durapipe's Building Services Brand Manager, Des Dolan, said: 'The striped Vulcathene pipe will be phased in gradually over the next few months. The existing plain Vulcathene pipe will still be supplied for a short period of time as it is still very much fit for purpose. Our existing stocks of both products will run side by side for a given period to ensure a smooth transition of the new pipe being introduced into the market.'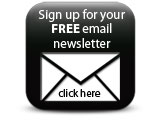 Available in sizes from 38–152mm, Vulcathene is a purpose-designed chemical drainage system available in two easy jointing methods; Mechanical for demountable joints and Enfusion for welded joints, offering complete flexibility for designers and installers of chemical waste systems.