Dortek works with military specialist on biocontainment module
US-based Knight Aerospace has worked with the hygienic door specialist on a new containment module project
Dortek has recently completed a project with custom quick-change/roll-on roll-off containment module manufacturer, US-based Knight Aerospace.
This Aeromedical Bio-containment Module will be the first of many designed and manufactured by Knight Aerospace, who also designs military medical modules and Aeromedical Bio-Containment Evacuation Systems.
Dortek help with their expertise on hygienic doors for critical control areas.
The module is designed to be loaded into various military aircraft such as the C-130 for quick response worldwide.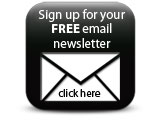 The Dortek design team had to work within the modules size constraints to design and manufacture doors with the following traits:
Clean, seamless surface
Chemical resistance
Lightweight
Tight sealing capabilities
Companies