Dortek to supply cleanroom doors to Francis Crick Institute
One of the largest contracts ever awarded to the company
Dortek has designed bespoke ultra hygienic door and automation systems to be installed throughout the Francis Crick Institute
Dortek, a supplier of cleanroom doors based in Wicklow, Ireland, has secured a major contract to supply cleanroom doors to the UKCMRI Francis Crick Institute, a new research facility currently under construction in London. The company says this is one of the largest projects it has ever been awarded.
The Francis Crick Institute (the Crick) will be an inter-disciplinary medical research institute. Its work will help understand why disease develops and find new ways to treat, diagnose and prevent illnesses such as cancer, heart disease and stroke, infections, and neurodegenerative diseases. The Crick is a consortium of six of the UK's most successful scientific and academic organisations – the Medical Research Council, Cancer Research UK, the Wellcome Trust, UCL (University College London), Imperial College London and King's College London.
The Crick will carry out research of the highest quality using the latest technology to advance understanding of human health and disease. It will be constructed on 3.6 acres of land at Brill Place, to the north of the British Library in the St Pancras and Somers Town area of north London.
The building, planned by a team led by the architect HOK working with PLP Architecture, is designed to foster innovation by allowing collaboration between different academic disciplines.
Dortek has designed bespoke ultra hygienic door and automation systems to be installed throughout the facility.
Glenn Hogarth, Dortek's UK Commercial Manager, explains: 'We have worked with the client's architect and contractor on this project for the last two years to design the most innovative solutions to match this incredible facility.
'Dortek is fortunate and proud to be involved in some of the most exciting research facilities throughout the world, but even so, the Francis Crick Institute stands out as an incredible project. It will be right at the centre of UK Biomedical Research for decades to come and amazing discoveries will be made there. To be even a small part of that is for us a great honour.'
Sir Paul Nurse, Director and CEO of the Institute explains: 'The Crick aims to break down the traditional barriers between different research teams and different disciplines, thereby encouraging biologists, clinician scientists, chemists, physicists, mathematicians, and computer scientists to work together to answer shared questions. With 1,250 scientists working with an encompassing infrastructure, the Crick will provide the critical mass, support and unique environment to tackle difficult research questions.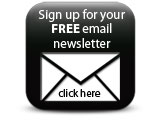 'The project represents a substantial investment from charity and public funders in the future growth of one of the UK's leading sectors.'
Companies