Dishman Netherlands opens API laboratory
Dishman Netherlands has opened a high containment cGMP laboratory in Veenendaal in The Netherlands in what operations manager Mark Ipema says was a "very substantial" investment. The laboratory for active pharmaceutical ingredients (APIs) consists of six dedicated cleanrooms, supplied by Cleangrad of Slovenia, with a scale of operation of up to 1kg in addition to all standard laboratory facilities.
Dishman has opened a laboratory consisting of six dedicated cleanrooms, supplied by Cleangrad of Slovenia
The project was realised with the support of Van Spanje, Techtron, Cleangrad, de Van Looy Group, Termovent and Waldner Benelux.
Dishman Netherlands says it will complete an FDA compliance audit in the first half of 2010.
The company has built the facility as part of its strategy to develop new Vitamin D analogues and highly potent APIs to complement the current product portfolio. It also hopes to develop business opportunities with new partners for contract research, product development and contract manufacturing. Around six people will initially work in the laboratory, but this will increase as more products are developed.
Dishman Netherlands currently offers vitamin D analogues such as alfacalcidol, calcifediol, calcitriol and dihydrotachysterol-2. Our other products include Vitamin D3 and D2, cholesterol and lanolin alcohols.
Vitamin D and vitamin D analogues are used in the pharmaceuticals, food and feed industries. Vitamin D analogues are used against psoriasis, osteoporosis and rickets. Cholesterol is used in diverse applications including drug delivery systems and liquid crystals. Lanolin oils are used in cosmetics (Dusoran).
Dishman Netherlands was founded in 1946. Dishman Group in Ahmedabad, India acquired the company from Solvay Pharmaceuticals of Belgium in November 2007. Dishman Group is a global outsourcing partner for the pharmaceutical industry offering development, scale-up and manufacturing services.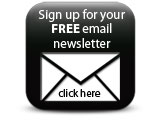 Contact T +31 318 545 754 F +31 318 529 374 .(JavaScript must be enabled to view this email address) www.dishman-netherlands.com