Deb partners 'Save lives: Clean your hands' campaign by WHO
Seeks to drive hand hygiene awareness and engagement among healthcare staff to help reduce healthcare-associated infections (HCAIs)
Deb is partnering the World Health Organisation's (WHO) 'Save lives: Clean your hands' campaign day on 5 May, which seeks to drive hand hygiene awareness and engagement among healthcare staff to help reduce healthcare-associated infections (HCAIs).
Healthcare facilities are being encouraged by the WHO to register for the campaign and receive a range of resources, including educational posters and videos, webinars, monitoring and feedback tools, self-assessment frameworks and more. From this, supporting healthcare establishments will be able to hold events around their premises on the 5 May to reinforce the importance of hand hygiene.

More on best practice in the areas of hand hygiene, compliance, monitoring, room sterilisation and water treatment at the 2016 Infection Prevention and Containment ConferenceFind out more
This year, the campaign is focused primarily on the risks to surgical patients and the environments which they occupy – from surgical wards and operating theatres to surgical services. This includes the promotion of the hashtag, #safesurgicalhands.
In the UK today, the threat of healthcare associated infections is alarming, with approximately 300,0001 patients contracting an illness while being treated in healthcare premises. This accounts for an approximate cost of £1bn to the NHS and it has also been revealed that patients are remaining in hospital an extra 3.6 million days a year due to these infections, meaning that healthcare professionals have less time to focus on new admittances.
Hand hygiene in healthcare is an issue that must be acknowledged 365 days a year
In the build up to 5 May, Deb will be working closely with the Handz campaign – founded by MP Andrea Jenkyns to raise awareness of hand hygiene – to promote the Deb three-step hand hygiene protocol that should be followed by healthcare staff: cleanse, sanitise and restore. This revolves around staff members frequently using hand hygiene products at regular intervals dictated by the WHO 'Five Moments of Hand Hygiene'.
'It is impossible to overstate the importance of the Save lives: Clean your hands campaign,' said Paul Jakeway, Marketing Director at Deb Group UK.
'While 5 May is a one-day event, hand hygiene in healthcare is an issue that must be acknowledged 365 days a year. At Deb, we have long supported the WHO in its efforts to drive hand hygiene compliance in accordance with the 'WHO Five Moments of Hand Hygiene' recommendations, and we are delighted to be continuing that support in 2016.'
Deb is involved in many healthcare establishments across the UK, promoting the use of its specific healthcare products that include Cutan Complete – the world's first alcohol-based foam hand sanitiser that is proven to be both virucidal and bactericidal, and kills 99.999% of germs – meeting all sanitising needs in one solution.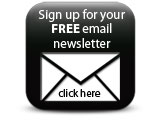 1.National Institute for Healthcare & Excellence, 2011 - https://www.nice.org.uk/guidance/cg139/chapter/introduction
Companies