Controlled Contamination Services names new Texas Development Manager
Cody Fuller previously worked for the Institutional Division of Ecolab
Cody Fuller, new Business Development Manager for the Texas Region
Controlled Contamination Services (CCS) has named Cody Fuller as Business Development Manager for the Texas Region. In this latest expansion to the Texas market for CCS, Cody will focus his efforts on growing CCS' primary customer segments: Life sciences, electronic, semiconductor, aerospace, defense, IT, high tech, manufacturing, data center and post-construction customers in the Austin, San Antonio, Houston and Dallas/Fort Worth areas.
Cody's addition to the Business Development team is part of CCS's continued growth and development throughout the US and beyond.
Cody has a very strong sales and operations background with nearly nine years of experience developing cleaning and sanitation programmes for a variety of customers in the healthcare, food, hospitality, and industrial markets.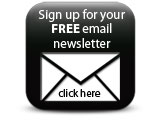 Prior to joining CCS, Cody worked for the Institutional Division of Ecolab, a global leader of water, hygiene, and energy technologies, where he provided specific solutions to maintain clean environments and optimise resource efficiency. Last year, Cody helped to bring on 60 new customers and covered 15,000 sqmi of territory.
Companies