Controlled Contamination Services appoints IT specialist
CCS has appointed Sameer Abbas as Director of IT Solutions
Controlled Contamination Serviceshas appointed Sameer Abbas as its Director, IT Solutions.
Abbas will report to CFO, Chris Reinmiller, and will be responsible for directing technology innovation and strategy, scaling IT infrastructure across the CCS ecosystem system integration, as well as driving the adoption of new solutions and automation efficiencies within the IT infrastructure for CCS.
Abbas comes to CCS with over 12 years of managing enterprise solutions and IT infrastructure on technologies like Microsoft 365, SharePoint, Azure, SQL Server, Healthcare information and Data Intelligent systems. He holds a Bachelor of Science in Information Technology from NED University of Engineering and Technology, an MBA from the Institute of Business Management and will be utilising his proven skills and abilities to better service our partners and the organisation.
"The addition of Sameer to lead the CCS IT staff demonstrates the emphasis that CCS places on Technology and IT, and it sets the future of technology and innovation in the organisation. We are looking forward to utilising his background and knowledge on system integrations as we continue to scale the CCS organisation across the US and beyond," said President, Eric Goldmann.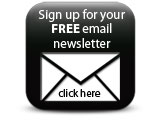 Abbas resides in Dallas, Texas and during his spare time, he enjoys travelling, eating at new restaurants, fishing, diving into modern technologies and taking part in team-building events.
Companies