Contamination found at Genzyme's Boston plant
Hi Tech Manufacturing | Clothing | Pharmaceuticals
The US Food and Drug Administration will not approve Genzyme's drug for the treatment of Pompe disease until it has fixed manufacturing problems at its plant at Allston Landing in Massachusetts, US.
The FDA completed its five-week inspection of the plant last week and outlined deficiencies, which were mainly related to the fill/finish capabilities at the facility. The FDA will work with Genzyme to resolve these issues and to ensure continued product supply.
Genzyme is to set up additional internal controls and update fill/finish capabilities in Allston, transfer additional filling activities to existing contract manufacturers, and use spare capacity at its manufacturing facility in Waterford, Ireland.
The FDA found foreign particles in some products filled at Allston Landing and has warned doctors about the potential for contamination of several products used to treat rare, serious, and life-threatening diseases.
The FDA said the contamination was found in less than 1% of the products tested and included stainless steel fragments, non-latex rubber from the vial stopper, and fibre-like material from the manufacturing process, which could potentially cause 'serious adverse events' in patients. The drugs affected include lots of Cerezyme, Fabrazyme, Myozyme, Aldurazyme and Thyrogen labelled with the prefix A. All of them are made at the Allston facility. The FDA was alerted to contaminated vials through product quality reports.
Cerezyme, Fabrazyme, Myozyme, and Thyrogen are supplied as lyophilised powders requiring reconstitution before administration; Aldurazyme is supplied as a liquid solution.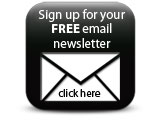 The FDA said it was 'acutely aware' of the critical need for patients to have continued access to these important products and has allowed Genzyme to continue to market them. In June Genzyme was forced to shut down the Allston Landing facility owing to viral contamination in the bioreactors, which are used to create the living cells used in biotechnology based drugs. www.genzyme.com www.fda.gov