Contaminated medical kits found at UK hospitals
IH Sterile Services to investigate cause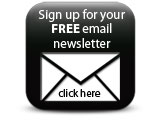 Operations at two UK hospitals were suspended after surgical kits were discovered to be contaminated with human tissue.

Medical staff at two hospitals in Middlesex –Hillingdon Hospital and Mount Vernon Hospital – found the traces last week.

The contamination was initially discovered at Hillingdon Hospital and surgical operations suspended. Hillingdon NHS Trust runs both hospitals.

IH Sterile Services, which has been providing decontamination services to the NHS for more than 10 years, supplied a total of 200 surgical instrument kits, which were supposed to have been sterilised, but 24 were contaminated.

IH Sterile Services, which is owned by Sunlight Clinica Solutions, operates five sites across the UK – two in London, one in Kent, another in Essex and a fifth in Somerset. The company specialises in the provision of decontamination and sterilisation services for reusable instruments and other patient associated equipment.

A company spokesman said the contaminated products were delivered from the firm's unit in Ruislip, Middlesex.

"This is a new set-up, which is highly automated," he said. "Obviously there has been a failure of process and personnel."

An investigation is underway.


Companies