Connect 2 Cleanrooms launches first Cleanroom App
Interactive gowning guide recommends cleanroom clothing that reduces particulate contamination
The Gown Me App is an interactive gowning guide
Gown Me is a cleanroom gowning guide launched by Connect2 Cleanrooms, using expert knowledge from its consumables division, cleanroomshop.com.
The UK firm claims it is the first cleanroom company to embrace new technologies and release a free gowning guide iOS App.
The Gown Me App is an interactive gowning guide, which recommends cleanroom clothing and lab wear with the aim of reducing and retaining particulate contamination generated from production staff.
As the cleanroom industry is growing, with modular cleanrooms driving new technology and reaching new markets with more flexible and affordable solutions, organisations with no cleanroom experience are finding that they will benefit from introducing a clean environment to their processes.
This iOS App is a general guide for any organisation that needs to select appropriate cleanroom Personal Protective Equipment (PPE) apparel for its staff.
Gown Me App provides various garment and clothing suggestions, depending on the international cleanroom standard ISO 14644-1 classification selected. The modelled products are shown as high-resolution images and a dynamic information panel has details on why each product is recommended.
The information panel also includes a web link for each product to www.cleanroomshop.com, where visitors can read a full product description, download a PDF datasheet, or purchase the garments.
Products include Tyvek lab coats and Xpert coveralls, overshoes, facemasks, gloves and more.
Connect2Cleanrooms says Gown Me will be of particular interest to production staff and managers, purchasing, and anyone who is in charge of supplies or working in a cleanroom or laboratory.
Following the launch of Gown Me on the App Store, the firm plans to release it to the Android market.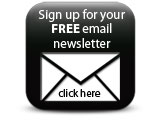 To download the free iOS App, go to the App Store and search for 'Gown Me'. The search results will show the Connect 2 Cleanrooms Gown Me App. Click on the App to read about its features then download it straight to your iPhone.
Featured Companies