Connect 2 Cleanrooms builds cleanroom for medical device producer Arterius
The bespoke modular cleanroom supports the development of next-generation bioresorbable cardiovascular scaffold (stent), ArterioSorb
The main cleanroom area is a 4m x 4.4m ISO Class 8 facility
ArterioSorb is an innovative medical implant product currently being developed by UK medical device SME, Arterius, to assist in the treatment of coronary artery disease which affected 110 million people and resulted in 8.9 million deaths in 2015.
As the first of its kind in the UK, the bioresorbable cardiovascular scaffold is to be implanted within coronary arteries to open blocked vessels, bio-degrading within two years when the healing is complete and no longer needed. The ArterioSorb development was supported by a consortium of experts comprising a clinical advisory team; computational design group at Southampton University; polymer process engineering at Bradford University and first-class pre-clinical and clinical institutions.
Modular build
After recently completing its initial pre-clinical trials, Leeds-based Arterius quickly established the need for a cleanroom to facilitate the next stage of its project and start clinical trials by the end of 2018. Connect 2 Cleanrooms designed, manufactured and installed a modular hardwall panel system at Arterius' premises to improve the quality, purity and consistency of their end product.
With an overall footprint of 20.72m², the installation included a small external change area which allows operators to gown up in a controlled environment. The main cleanroom area is a 4m x 4.4m ISO Class 8 facility and controlled by the ECO System with a built in alarm function, providing Arterius with a sustainable approach for its cleanroom.
The design incorporates a mixture of hinged and sliding doors aiding the flow of material and personnel in and out of the cleanroom and the Arterius logos to the outer panels add personalisation to the room.
The flexibility and ease of the quotation process made the decision to go with Connect 2 Cleanrooms an easy one, said Dr Naveed Ahmed, Development Scientist at Arterius: "Our decision to use Connect 2 Cleanrooms as the supplier of our cleanroom was down to the rapid response to communications and quote requests, as well as the short lead time. They listened to our needs and made recommendations to best match our requirements."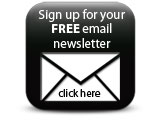 He added: "The installation of the cleanroom has impacted our business greatly, it's an asset we are proud to have which will rapidly progress the development of our products to the next stage. It will allow us to manufacture medical device products to the necessary standards of quality."
Featured Companies