Compact top loading autoclave for labs with limited space
The superior load capability of the Priorclave QCS range of top loading, reliable, space saving autoclaves will appeal to laboratory managers in diverse industrial sectors such as food & drink, pharmaceutical, agricultural and healthcare
The compact design and operational flexibility makes the Prioclave autoclave ideal for sterilising applications such as media preparation, liquids and diluent, waste, glassware instruments, and pieces of apparatus requiring superior cleansing.
Available in a choice of chamber sizes, 100 l and 150 l capacities, the autoclave easily accommodates the tallest flasks, fermentors and bioreactors, but costs one-third of a comparable front-loading autoclave.
Small and tall objects can be sterilised side-by-side in a single process, making the QCs top loading models and is an ideal choice for laboratories with limited floor space.
Designed and built by Priorclave in its own dedicated British laboratory autoclave manufacturing centre, the QCS top loading autoclaves are bench-height and mounted on casters, making them ideal for flexible spaces and regularly reconfigured facilities, and easy to install.
The QCS top loading autoclaves are designed to improve a laboratory's sterilising efficiency and have features such as delayed start functions, media warning functions, ready to pour media and forced air cooling to reduce cycle times, as standard.
Programming the QCS top loading range of laboratory and research grade autoclave is simple. Using a push button actuation on the Tactrol programmable control panel, staff are guided through simple or complex multiprogramme set-up of temperature and timings.
During autoclave construction an epoxy coating incorporating an anti-bacterial agent is applied to panels and the frame. This is a highly effective and permanent treatment for control of harmful bacteria, making surfaces cleaner, more hygienic and providing durable lifelong protection against the threat of cross contamination.
The epoxy finish is proven to reduce bacterial growth by up to 99.99% and is highly effective against MRSA, E.coli, Listeria, Legionella, Campylobacter, Salmonella, Pseudomonas and over 50 other species.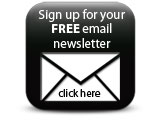 As with the majority of Priorclave laboratory autoclaves, access to the sterilising chamber is achieved via the patented Quickseal single-action door opening/closing system, this provides safe and secure one-handed operations. The door system incorporates thermal and pressure locks, preventing opening at elevated load temperature above 80oC and pressures above 0.2 bar.
Featured Companies