Cleanroom mask provides breathability and comfort
Kimtech Pure M3 offers bacterial and particle filtration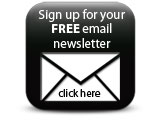 Kimberly-Clark Professional's Kimtech Pure M3 sterile pouch facemask is recommended for use in ISO Class 5 cleanrooms.

The company says the mask's pouch design and large breathing chamber reduce particle build-up. Its consistently tight seal helps to reduce goggle fogging and the risk of escaping particles.

"A protective, comfortable facemask means better performance," said Damon Larkin, category manager at Kimberly-Clark Professional.

The mask's two knitted headbands help to hold the mask in place while it is being worn. Additional comfort is provided by the mask's fabric inner facing.

Made from apertured, low-lint polyethylene film, the Pure M3 contains no natural rubber latex, thus reducing the risk of allergic reactions. The masks are individually packaged and triple-bagged for extra protection. They are gamma irradiated with a Sterility Assurance Level (SAL) of 10-6.


Featured Companies