Cleanroom helps cut additive use in children's soft drinks
Increased pressure on drinks manufacturers to produce drinks with no added sugar or additives
As parents are becoming more conscious of the content of the soft drinks they buy for their children, there is increased pressure on drinks manufacturers to produce drinks with no added sugar or additives.
This potentially means a much shorter shelf life for products, as sugar and additives work as a preservative. However, drinks manufacturer Calypso found a way to produce healthy drinks without compromising on taste or shelf life.
Calypso approached cleanroom supplier Connect 2 Cleanrooms as it was looking for a way to reduce contamination occurring in the production and bottling process. If the drinks were produced in a sterile environment and bottled in a cleanroom, there would be no need to add further preservatives to the drinks as they will not have been exposed to the microbial contaminants that could cause early decay.
Connect 2 Cleanrooms provides modular cleanroom solutions and after consultation with Calypso proposed the design of an ISO Class 5 cleanroom solution that would achieve the required particle counts and be flexible enough in design to house Calypso's production machinery.
Typically, the modular cleanroom solutions from Connect 2 Cleanrooms are manufactured with a powder coated mild steel frame, but for this project Calypso specified a grade 316 stainless steel frame. Because every cleanroom from the company is designed in-house and manufactured bespoke, it was able to accommodate this request without delay.
Softwall PVC curtain strips along one wall allow access to production machinery
Due to the modular nature of its solutions, the Cumbria-based supplier was able to install a temperature-controlled cleanroom around Calypso's existing production line. This meant minimal downtime during the installation and also negated the need for difficult and costly removal of the existing machinery and equipment.
The cleanroom needed to allow access to the enclosed machinery for operation and maintenance. It was manufactured to be 4.5m high to accommodate the production machinery and was designed with softwall PVC curtain strips along one wall; this allowed access to the production machinery and the conveyor belt, which runs alongside the cleanroom.
A change area was also built with softwall panels for easy access and the remaining three walls of the cleanroom were designed with hardwall PETG panels. This meant processes inside the cleanroom were clearly visible and the access was limited, which encourages good protocol.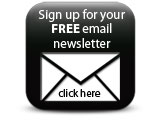 Despite the large size and extremely bespoke nature of the room, it was installed within the standard lead time of 2-3 weeks from approval of drawings. The cleanroom now plays a significant part in Calypso's strategy to produce healthy, refreshing drinks.
Featured Companies