Cleanroom Technology Conference 2017: Call for papers
Calling on industry experts: An opportunity to present at the Cleanroom Technology Conference in September
Cleanroom Technology is excited to introduce a two-day conference on 12-13 September, at the National Conference Centre, Birmingham. Aimed at those designing, specifying or operating cleanrooms or controlled environments, the event will also be essential to those charged with training cleanroom personnel or in charge of quality or cleaning.
The event will highlight the latest changes to the ISO 14664 and other standards, new regulations and best practice affecting both cleanroom design and operation across various sectors.
The conference programme will include papers from leading industry experts and topics for the first day will look to cover:
ISO 14644 and ISO 14698 updates
Biocide/Disinfectant regulations
Nanotech safety
Future challenges such as data integrity and Brexit
Topics for the second day will cover:
Industry trends in cleanroom design
Construction developments
Containment best practice
Cleaning validations and best practice
Improving HVAC performance
Cleanroom operation and validation
Best practice for clothing and PPE
Safe utility usage
Speaker opportunities are now available with a closing date for interest of 6th March 2017.
Apart from the keynote presentation each day, each paper will be 40 minutes per session.
Each day will also end with an expert panel discussion and Q&A.
Anyone interested speaking or being on the expert panel should contact Ali Badr asap on T +44 207 193 6654 or email cleanroom@hpcimedia.com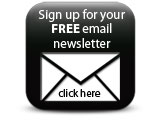 For more information about the event or to register as a delegate please visit www.CleanroomConference.com
Companies