Cleanroom Technology 2017 Conference: A successful debut
September saw the birth of a new UK event, which brought together industry experts to inform the cleanroom sector about the latest changes in life-sciences regulations, revisions in ISO standards and advances in contamination control technologies. The two-day meeting attracted over 350 industry professionals from 17 different countries and was supported by 36 exhibitors. Susan Birks reports on the proceedings
Whatever the manufacturing sector, product development and manufacturing are changing rapidly, with a knock-on effect on facility design. Whether working in cell therapies, biological medicines, miniature medical devices, electronics or optics, the cleanliness requirements are changing too. The ISO standards and product regulations are constantly evolving to keep pace and meet new requirements for safety, quality and sustainability.
With this in mind, the 2017 Cleanroom Technology Conference on 12–13 September at the National Conference Centre, in Birmingham, aimed to inform those building, designing, suppling or working in cleanrooms about the latest regulations, standards and trends.
Pharmaceutical and medical device producers are among the most heavily regulated, working under current Good Manufacturing Practice (cGMP) or legislation such as the EU Medical Device Directive. Recent discoveries have led to new biological, cell and gene therapies and the development of new aseptic technologies to ensure that microbiological particulate and pyrogen contamination is minimised in such products. How the ISO standards and GMP guides have changed to accommodate new technologies was the topic of the first morning.
Annex 1
Gordon Farquharson, Chair BSI LBI/030; Chair CEN TC243; and UK Head of Delegation to ISO TC209, reviewed the proposed changes to Annex 1 (Manufacture of Sterile Medicinal Products) and its relationship with BS/EN/ISO 14644-1 & 2: 2015.
Annex 1 (2008) is currently going through a major revision process under a joint EMA and PIC/S project. It has taken longer than anticipated but publication is now expected in early 2018. Farquharson said the revisions should provide some ISO 14644-1:2015 alignment and include several changes to cleanroom environmental monitoring (EM) procedures as well as updates to many aspects of aseptic processing. There will also be new GMP guidance on non-distillation water for injection (WFI) systems.
In terms of air cleanliness, Farquharson focussed on potential changes to particle limits for cleanroom classification, the impact this would have on the number of sample locations tested and the implementation of risk-based thinking. He said the revised Annex 1 will possibly have two tables — one for monitoring and one for classification. The latest version of Annex 1 will continue to avoid prescriptive air changes per hour. Instead, it will emphasise the much more comprehensive requirements that we have enough air of adequate quality to ensure room cleanliness levels; whilst providing the required temperature and relative humidity levels for personnel and product/process; pressurisation; make-up air requirement; and most importantly, effective ventilation/recovery time by means of effective distribution.
He explained some of the new terminology, such as "Clean-up time" meaning "Recovery time" and the emphasis on ventilation effectiveness. To help with this, ISO 14644-4 will be revised and the new ISO 14644-16 will include the concepts of "Contamination Removal Effectiveness" (CRE) and "Air Change Effectiveness (ACE) Index." ISO 14644-3:2005 also includes a Recovery Time test method. He looked at some of these definitions and how they are calculated.
The final published Annex 1 document is hotly awaited and the changes will clearly provide interesting discussion once issued.
Energy efficiency
Dick Gibbons, an independent Chartered Mechanical Engineer, ISO TC209 working group convenor and member of UK's BSI/LBI030 committee, discussed ISO/AWI 14644-16 Code of practice for improving energy efficiency of cleanrooms, currently under development. Gibbons explained how, as energy has become more costly, room design has changed. The new standard, said Gibbons, offers a progression from the published BS 8568:2013 guidelines with its techniques for control of over-specification and reduced air change rates (ACRs), idling states or shutdown, filter selection, efficient temperature and humidity and lighting control.
Airflow development since 1950: Dick Gibbons, ISO TC209 working group convenor and member of UK's BSI/LBI030 committee, looked at how energy costs and dependency through various energy crises has influencing room design change. Picture credit Dick Gibbons
It included the development of Air Volume Flow formulae to replace ACR for non-unidirectional air flow, the use of Confidence Factors and Contaminant Removal Efficiency (CRE). The standard gave tuning examples along with particulate tables for garments and equipment and covered the suitability of adaptive control and benchmarking power measurement principles.
Much of the BS 8568:2013 content has been built on by ISO14644-16, however Gibbons warned that not all participants of ISO 14644 working group (WG)13 agree on everything that has been proposed and he outlined some of the unresolved issues.
Aseptic processing
James Drinkwater, Head of Aseptic Processing Technologies/GMP Compliance at F. Ziel, and PHSS Chairman, presented Aseptic processing – GMP Environmental Monitoring, looking at the different requirements for classification and monitoring. He looked at how evolving aseptic processing techniques have led to changes in the standards and why there is more focus on risk points and controlling contamination at the entry points for people and materials. He highlighted the importance of isolator/isolator glove integrity testing and talked about differences between isolators and restricted access barriers (RABs).
Drinkwater explained how RABs and isolators can be specified with different background environment grades. In past guidance, an isolator would be regarded as being in a grade D environment as minimum but that is no longer a given, he said and he gave some examples of where it might differ. He went on to look at quality risk management and at the importance of characterising contamination, the positioning of plates, especially in terms of height and location near transfer points. He suggested breaking down single cleanroom zones into risk zones and looking at corrective interventions for those, and asking whether they are airborne or surface contamination events to define the type of monitoring required.
He went on to look at the technologies that RABs and isolators use in terms of disinfection and discussed the move from being reactive to proactive with EM results in terms of trending. He also touched on the new monitoring technologies, such as rapid micro methods and fluorescence-based technologies.
Standards under review
Gordon Farquharson reviewed the proposed changes to the ISO standards
Gordon Farquharson returned to the floor to look at new regulations and standards under development. He defined the role of TC209 in developing ISO standards, of which currently some 18 exist or are in progress, and he broke cleanliness related ones into the five cleanliness attributes addressed: particles including macroparticles in air and on surfaces, chemicals in air and on surfaces and nanoscale particles in the air.
The ISO standards are regularly reviewed and Farquharson gave a summary of the current position of all the standards (see Table 1). He then looked briefly at the evolution of the ISO TC209 Microbiological cleanliness standards. ISO TC209 work for this was stopped in 2014 due to non-agreement but it was re-started in CEN TC243 WG5 in 2015 with no parallel ISO TC209 work. So CEN TC 243 WG5 has produced the new draft standard prEN 17141 – Cleanrooms and associated controlled environments – Biocontamination control. Comment and CEN voting for this closed in mid-September 2017.
Table 1: ISO 14644 series of standards: Cleanrooms and associated controlled environments (as of Septemebr 2017)
| | | |
| --- | --- | --- |
| 14644-1;2015 | Part 1: Classification of air cleanliness by particle concentration | Published |
| 14644-2:2015 | Part 2: Monitoring to provide evidence of cleanroom performance related to air cleanliness by particle concentration | Published |
| 14644-3;2005 | Part 3: Test methods | Published, in revision. Much delayed with publication anticipated mid-2018 |
| 14644-4:2001 | Part 4: Design, construction and start-up | Published. revision started mid 2015. DIS expected mid-2018 with major revisions |
| 14644-5:2004 | Part 5: Operations | -Published. Periodic review due soon |
| 14644-6 | Part 6: Vocabulary | Withdrawn. Definitions now in each standard |
| 14644-7:2004 | Part 7: Separative devices (clean air hoods, glove-, boxes, isolators and mini-environments) | Published |
| 14644-8:2013 | Part 8: Classification of surface cleanliness by particle concentration | Published, due to be revised as a monitoring standard. |
| 14644-10:2013 | Part 10: Classification of surface cleanliness by chemical concentration | Published, due to be revised as a monitoring standard. |
| 14644-11: | | Number not used |
| DISO/DIS 14644-12: | Part 12: Specifications for monitoring air cleanliness by nanoscale particle concentration | DIS approved. FDIS soon |
| 14644-13:2017 | Part 13: Cleaning of surfaces to achieve defined levels of cleanliness in terms of particle and chemical classifications | Published, covering precision cleaning, not janitorial. |
| 14644-14:2016 | Part 14: Assessment of suitability for use of equipment by airborne particle concentration | Published |
| 14644-15:2017 | Part 15: Assessment of suitability for use of Publication imminent equipment and materials by airborne chemical concentration | Publication imminent |
| ISO/CD14644-16 | Part 16: Code of practice for improving energy efficiency in cleanrooms and clean air devices | CD being balloted |
| 14644-17 | Part 17: Private circulation, new work item proposal (NWIP) for consideration in October 2017 | CD being balloted |
Biocidal Products Regulation (BPR)
Moving away from the ISO 14644 standards developed by ISO TC209, Alison Livsey, Product Manager, Contec, looked at the EU Biocides Regulation 528/2012 (EU BPR) and its relevance to cleanroom disinfectants. She explained the BPR definitions, registration process, implementation deadlines, and outlined actions that can be taken by cleanroom operators to ensure continuity of biocide supply.
At the moment local rules apply, however the new EU BPR states "All biocidal products manufactured in or imported into the EU or European Economic Area (EEA) require an authorisation before they can be placed on the EEA market, and the active substances contained in that biocidal product must be previously approved."
The regulation covers all types/forms of a biocide or active substance, including trigger sprays, pour bottles, ready-to-use and concentrates, two-part systems mixed at point-of-use, pre-saturated wipes, gassing systems and fogging systems. There is more than one authorisation option – either, national authorisation and mutual recognition, country by country, union authorisation, or all EEA countries. The biocides have to be registered within a particular product group, of which there are 22, within four categories: disinfectants, preservatives, pest control, and other biocidal products. It is a long and expensive process, she said, revealing that it took nearly 10 years to get a simple product such as propan-2-ol (IPA) approved. Costs for the applicant are huge, running into millions of pounds, she said, and companies cannot simply get round it by not making product claims.
"When the intended use of a product is for surface disinfection, even if the manufacturer makes no biocidal efficacy claims, the product is classified as a biocidal product, according to EU BPR," she warned. Livsey gave some BPR dossier deadlines for product type T2 and suggested points that cleanroom operators could think about and check with suppliers.
Personal protective equipment
Joe Neilson, Certification Assistant, PPE, BSI, looked at changes for cleanroom personal protection equipment (PPE) due to the new regulation (EU) 2016/425, which sees PPE Directive 89/686/EEC repealed with effect from 21 April 2018. There is a year for the transition of certificates for existing products that will continue to be made after 21 April 2019. EC type-examination certificates issued under Directive 89/686/EEC remain valid until 21 April 2023, unless they expire before that date for a product made and moved into the supply chain before 21 April 2019.
This applies to all usual PPE but categorisation in the new regulation is different. It also places new obligations on importers who must indicate on PPE, their name, registered trade name or mark and postal address at which they can be contacted. Neilson looked at the re-categorisation and main change for cleanroom products, such as garments, gloves and masks.
Manufacturers and distributors must also ensure PPE is accompanied by user instructions in a language that can be easily understood by consumers and end-users, as determined by the Member State concerned. When PPE is packaged as multiple units, instructions and information should accompany each smallest commercially available unit. CE marking must be affixed to the PPE but, if not possible, then to packaging and the documents accompanying the PPE. For category III PPE, the CE marking must be followed by the identification number of the notified body involved, e.g. CE 0086, he added.
Cleanroom validation
Joe Hughes, GMP Validation Consultant, CTCB-I examiner, MSEE, PHSS member, looked at cleanroom validation with regard to ISO 14664 standards and requirements. Over the past decade, ISO TC209 WG1 has revised the basic airborne cleanliness classification standard ISO 14644-1 and ISO 14644 -2, which is now a monitoring standard. The ISO community voted in favour of the revisions, and the new standards, published in December 2015, have changes and improvements which simplify the classification process, make it more applicable to cleanroom operation and update the standard to current thinking, said Hughes. The changes also allow for the frequency of the annual periodic classification to be part of a risk assessment. Hughes looked at some of the frequently asked questions that arise as a result.
Day two – future trends
Tim Triggs, looked at trends in cleanroom operation and contamination monitoring
The second day covered best practice in monitoring, gowning and the design of facilities. In his keynote presentation, chair Tim Triggs, UK General Manager/EMEA Director Air Techniques International, looked at trends in cleanroom operation and contamination monitoring. He said despite difficult economic times, respect for good design continues and spend is increasing. He saw a growing appreciation of testing that is leading to improved operations and standards. The sector is seeing more applications requiring clean environments and more separative devices being used within those environments.
Driven by the regulatory view point, Triggs said there is more effort and focus on monitoring with automated systems. He said that growing appreciation of testing is leading to newer instruments and features, as well as a more global approach. However he noted that microbiological standards have yet to be harmonised. Particle deposition rate is also of growing in interest, he said.
Triggs summarised the changes in the ISO standards and how they affect cleanroom operation and monitoring, including changes to microbiology Standards (prEN17141) and the new standards coming for cleanroom energy and particle deposition.
Data integrity
Stephen Munt, Sales Consultant, Beckman Coulter Life Sciences, (standing in for Tony Harrison) spoke on data integrity: best practice for data handling and applications in pharma. Munt noted that of the 500+ recent warning letters issued by the US FDA, around 80% had issues relating to data integrity. He looked at the basic requirements outlined in the Guidance for Industry, which requires all data to be ALCOA – Attributable, Legible, Contemporaneously recorded, Original or a true copy, and Accurate. For many equipment manufacturers, this involves removing the need for manual data entry, transcribing data or photocopying towards more electronic recording.
He spoke about how this relates to his own company's air particle counters. In recent times, this type of data recording has been taken away from QA qualified personnel and given to less skilled cleanroom operators, he said. The manual process, however, requires understanding SOPs, setting up instruments, photocopying paper records, transcribing to electronic record and this is where errors can occur. He said, in the future, cleanroom operators will need to make the process more robust and automated to reduce human error. Having the results transmitted wirelessly to archiving systems eliminates most of the human interaction. The latest systems available can sign off records to ensure they are attributed and can produce them in pdf format to make sure they are legible, contemporaneous, original, and can be regarded as accurate.
Some 36 suppliers showcased cleanroom products and services at the event
Cleanroom disinfection
Walid El Azab,Technical Services Manager, STERIS Life Science, looked at best practice in cleaning and disinfection of production sites and resolving recurring microbial contamination via root cause investigation. He gave an in-depth talk covering the parameters affecting cleaning and disinfection performance, approaches for cleaning and disinfection of equipment, and setting alerts and action levels. He also discussed how historical data trends should be reviewed to confirm if an excursion is a repeat occurrence. He emphasised that the cleaning and disinfection programme is part of a lifecycle approach and questioned why investigation of discrepancies is still among the top deficiencies observed by the FDA and MHRA auditors, illustrating his talk with case studies where the root cause was not investigated or resolved.
Garment systems
Nigel Slater, Director, CM Supply and member of S2C2, covered choosing and validating a cleanroom garment system. With long experience in this field, Slater had many thought-provoking comments for an area normally dictated by budgets and ease of sourcing. Slater reminded delegates that "a better work outfit results in better yield." He looked at garments with antimicrobial treatments, antistatic properties and the ability to withstand gamma irradiation.
When it comes to garment design, he reminded delegates that human operators have fundamental issues with the look and feel of clothing – if it makes them look silly or is bright yellow they won't want to wear it, he suggested, and already you have a battle on your hands. Must garments be so impersonal such that operators lose all identity when entering a cleanroom, he asked. In terms of donning garments, he questioned the assumption that operators must don quickly; and, with an ageing workforce, could measures be taken to allow them to dress while seated rather than standing? He looked at both cost and environmental considerations and gave practical advice on delivery and service.
Air filtration
Alan Sweeney, European Clean Process Segments Manager, Camfil, looked at how to improve air quality, reduce energy consumption, labour, disposal and increase filter life. The common recourse to improve air quality, he said, was to use lots of air changes. This has successfully been challenged over the years but he emphasised that for QA departments to sign off on reduction of ACR, it needs a scientific approach. Today more processes are being encapsulated and the room is secondary but still important, so cautious, careful informed design will help.
As standards change there is an increase in what is expected of pre-filters in HVAC application. The balance is between achieving a long life and low energy running costs while delivering and maintaining clean air to an acceptable level. He looked at the introduction of ISO 16890, a new standard for filter testing and classification. Eliminating confusion, the new standard delivers benefits for specifiers and users of filters as well as for the air filtration industry, he said. The standard is more intuitive, the filter testing procedure and the classification system are better aligned with real world air pollution. He also looked at energy consumption run comparisons.
Environmental Monitoring
Gilberto Dalmaso, Global Senior Advisor/Pharma Customer Advisory Team Manager, Particle Measuring Systems, discussed comparative active air EM microbiological recovery. He covered the requirements of EU Annex 1 and looked at difference between active and passive monitoring. In particular he looked at sieve impactors (air through a perforated plate/s). The design of a good impactor head is a balance of the speed, he said: It needs to be fast enough for a low D50 (good physical efficiency) but slow enough to avoid stress on bacteria (good biological efficiency). He also looked at real-time monitoring and laser induced fluorescence technology.
Cleanroom design
Guardtech Cleanrooms — a leading designer of custom cleanrooms — installed a cleanroom entrance walkway into the conference area
Koos Agricola, Secretary VCCN (the Netherlands' Contamination Control Society), discussed cleanroom design with a view to the future. With long experience in thin film technologies, micro-assembly and contamination control, he looked at technological changes affecting the wider cleanroom sector, including the Internet of Things, robotics, artificial intelligence, virtual and augmented reality, 3D printing, nanotechnology, miniaturisation and more. There is increasing need for cleanrooms with more vulnerable products threatened by particles, macroparticles, microorganisms, chemicals, nanoparticles, he said. As a result, industry is seeing a higher diversity of cleanrooms, including dedicated, clean zones and separative devices.
He looked at the ISO TC209 philosophy on how to set up a cleanroom, starting with a risk assessment, specifying cleanliness attributes, quantifying potential contamination sources, determining the measurement methods for verification and monitoring. He also talked about future concepts and how technology could eventually give cleanrooms the capability to automatically modify their own operation parameters to achieve the best performance in various operating modes year-around.
Other developments are sensors for people present, entering or leaving the room, air volume regulated depending on particle counts; heating, cooling and lighting provided only when required. He talked about the evolution of "smart" cleanrooms using intelligent monitoring systems and the potential for automatic cleaning by robots based on real-time particle deposition monitoring, along with the use of robotics for repetitive actions, adaptive control for energy saving and more self-driving systems for transporting materials into cleanroom.
Construction trends
Joe Govier, Managing Director, Connect 2 Cleanrooms, finished the day by looking at off-site construction – the latest innovation in cleanroom construction. Pioneered by McDonalds, Govier highlighted the growth of off-site construction generally. He said it could improve quality through original pre-fabrication and more consistent quality standards, and provide a safer working environment, with industry figures of around 29% fewer major injuries and 59% fewer fatalities. Simultaneous design, engineering and off-site construction can reduce build schedules by up to 30-50%, he said. In the cleanroom sector, calculating the air processing requirements requires complex modelling and calculative techniques.
To adapt the cleanroom to fit within the portal steel frame building and existing structural layout, BIM techniques such as point cloud 3D-scanning are now used, ensuring connecting interfaces between the cleanroom and building are managed to precise tolerances. In turn, the advantages of these are decreased construction time on site, increased quality, reduced "snagging", less business disruption and a 20% – 40% reduction in waste (WRAP 2008) giving a more sustainable approach.
A 2018 event planned
This inaugural event was warmly received, with delegates and industry suppliers suggesting that it should become an annual event. As a result, the next event is planned for May 2018, in different halls but at the same venue.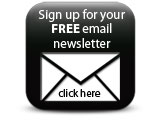 For information contact the organiser Ali Badr at Cleanroom Technology on T+44 20 7193 6654.
Companies