Cleanroom-compatible stainless steel pass-through from Terra Universal
The durable chambers allow non-contaminating, between-room transfer of materials and samples
In addition to the new stainless steel model, the ValuLine chambers are available in white polypropylene and black acrylic
The chambers are durable and allow non-contaminating, between-room transfer of materials and samples.
In addition to the new stainless steel model, ValuLine pass-through chambers are also available in white polypropylene and black acrylic.
Standard door expansion latches are isolated from the internal chamber, eliminating this as a source of particle build-up.
The steel pass-throughs are made with transparent, reinforced static-dissipative PVC doors.
The Fullerton, CA, US-based firm said SDPVC is suitable for static-sensitive materials as it prevents the build-up of electrical charges that may cause damage.
An optional interlock prevents both doors from being open simultaneously, preserving the cleanliness level of the ISO-controlled room.
This mechanism is isolated behind the pass-through wall, making internal chamber cleaning straightforward and simple.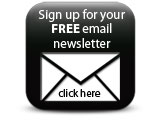 The stainless steel surface on the floor of the chamber resists scratching, as items are moved in and out, as well as damage from chemical spills.
Companies