Cleaning products deliver maximum cleaning efficiency
Ecolab introduces products for Clean-in-Place applications in food and beverage industries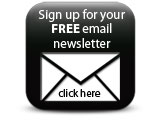 Infection prevention specialist Ecolab has introduced Mip, a line of ten new cleaning products that are said to deliver maximum cleaning efficacy and optimal environmental performance in the food and beverage industries.

The range will replace Ecolab's current caustic-based clean-in-place (CIP) cleaners and will be available throughout Europe, the Middle East and Africa (EMEA) during the fourth quarter.

The new formulations cover all CIP applications such as tank, pipe and process equipment. They also meet REACH requirements and new Chemical Labelling and Packaging (CLP) regulations.

"The new Mip products set a new benchmark for CIP in terms of optimised use concentrations and performance for these specific applications," said Andreas Weilinghoff, Ecolab's senior vice president and general manager, Food and Beverage, EMEA.

"They also demonstrate how we at Ecolab use our expertise in research, development and engineering to enable our customers to achieve their cleaning and sustainability targets," he added.

The products reduce hard complexing agents, such as EDTA, in most formulations while maintaining optimal water hardness compatibility. The formulation changes are anticipated to reduce salt load in effluent by more than 30% and yield an estimated 15% carbon footprint improvement compared with the existing products.


Featured Companies