Clean Room Construction wins new contract with University of Leeds
Awarded the construction phase for three new Transmission Electron Microscopy rooms
A track record of delivering university cleanroom design and build projects has resulted in more contract success for Clean Room Construction at the University of Leeds in West Yorkshire, UK.
CRC has been awarded the construction phase for three new Transmission Electron Microscopy (TEM) rooms in a £500,000 fast-track scheme at the University. Work will start on site in March and the contract follows CRC's successful completion of an Electron Beam close control room for the academic institution.
CRC is now about to embark on the RIBA Stage 3 detailed design for the prestigious Bragg project at the University, having previously been appointed to the professional team on Stage 2. The Bragg Centre forms part of an ambitious five-year-plan to transform the campus through the development of new sites and the refurbishment of older buildings.
The firm will produce the detailed design for a 720m2 ISO Class 4, 5, 6 and 7 cleanroom. When it is completed, the Bragg Centre will become a base for world-leading engineering and physical sciences research.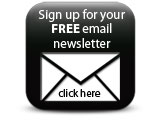 CRC's Projects Director, Richard Rowe, said: 'The University of Leeds is a world-class university, renowned globally for its research capabilities and facilities. Clean Room Construction has a successful track record of designing and building leading-edge facilities for top universities and we are proud to be working with Leeds on these two prestigious projects.'