Clean Room Construction celebrates ISO 14001 success
Formal recognition of drive to achieve commercial success while reducing environmental impact
UK-based cleanroom design and build specialist Clean Room Construction (CRC) is celebrating after securing ISO 14001 accreditation in recognition of its effective Environmental Management System (EMS).
ISO 14001 is the world's leading EMS standard and the accreditation follows an intensive audit which examined CRC's environmental procedures and practices including targets to reduce emissions from gas/electricity consumption, business mileage and paper usage. It also looked at CRC's commitment to continuous improvement in this area through objective setting, monitoring and measurement.
CRC's Managing Director Steve Lawton said: 'ISO 14001 accreditation is formal recognition of our drive to achieve sustainable commercial success while reducing the environmental impact of our operations. Accreditation demonstrates to our customers, potential customers, suppliers and competitors that Clean Room Construction is committed to excellence as standard in all its activities.'
Kent-based Clean Room Construction has already achieved ISO 9001 accreditation in recognition of its efficient quality management systems.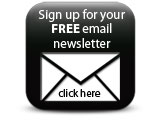 The company is an experienced cleanroom design and build company, engineering specialist cleanroom facilities for the science and technology sectors.
Companies